When Damaged Vehicles Are in Miami Accidents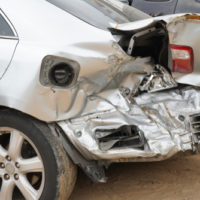 Insurance companies will often pay out on expenses after a Miami car accident, but the settlement amounts are to pay for the damages caused by the event. When a car was already damaged, the insurance adjuster could claim a lower amount is needed. Or they could deny the claim completely.
If you were in a car crash with an already damaged vehicle, connect with a Miami car accident lawyer to understand your rights. It is better to seek legal guidance right away, there are statute of limitations to consider. In Florida, the statute of limitations is four years, but if your accident occurred across a state line that timeframe could differ.
Existing Damage and Compensation
When a vehicle has damage that was sustained prior to the car accident, it is referred to as existing damage or pre-existing damage during the claims process. It is important that a victim is honest about any existing damage because, when they are not, a repair expert could take note. It is common for an expert assessing the vehicular damage to notice when there are older paint scratches or dents.
Sometimes, when the new damage and the existing damage are in the same location, the claim can become more complex. If the damage was already there, an insurance company could attempt to say no repair is needed, the damage was already there. Conversely, the owner of the car may see the damage as being exacerbated by the event.
Damage claims could be settled in a variety of ways, including the following:
Settlement for car collision repair.
A claim that notes a vehicle has diminished in value.
Total loss or write-off.
A total loss is when the expense of repairing a vehicle exceeds the value of the vehicle.
If a car already was damaged, compensation may go through a more nuanced negotiation. A Miami car accident lawyer can help.
Additional Medical Expenses
Property damages are only one part of the personal injury claims. There are many other expenses that can add up after a collision, particularly when there are medical treatments, physical therapy appointments, and lost income during recovery times. A lawyer who is experienced in navigating claims and lawsuits can help.
Also, remember injuries are not always immediately obvious. There are times when victims are in shock and do not understand or recognize the extent of their injuries. Because of this, it is best to always have your health assessed by your primary care provider or at the hospital.
Details, research, and legal knowledge strengthen personal injury claims. There can be complexities, such as when a vehicle was already damaged or an insurance adjuster denies payment. It is important a victim secures a fair settlement. Seasoned attorneys can strengthen claims and win lawsuits.
Was your already damaged vehicle involved in a car accident? Talk to the Miami personal injury attorneys at Spencer Morgan Law. Car accident cases can be complex, a knowledgeable attorney is needed to navigate the complicated negotiations with insurance companies. Contact us today at 305-423-3800 to schedule your free consultation.
https://www.smorganlaw.com/miami-jet-ski-accidents-result-in-injuries/