When Car Manufacturers Are Responsible for Traffic Accidents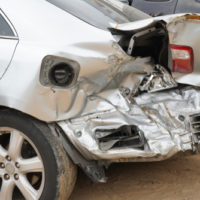 When assessing who is at fault after a car accident, people typically think the crash happened because of driver mistakes. This may be true, but there are times when neither driver is liable. Sometimes the car manufacturer is actually the one at fault. Car manufacturer recalls are not unusual. Recalls typically happen when safety issues are discovered. The issue is then repaired, free of charge. But, if the issue is not known, production errors can result in accidents, crashes that can create expensive repairs and hospital bills for personal injury care. Products liability law can help you achieve the compensation you deserve, talk to a Miami car accident lawyer to learn more.
Product Liability Involving Design Defects
One type of product liability claim is proving a design defect. This means it is not an issue of an error made when the car was manufactured but was an error in the design to begin with. The design issue must be one that is considered unreasonably dangerous.
To prove a design defect claim, a victim has to establish their relationship with the product, that the product was unreasonably dangerous, and that the connection between the person and the product resulted in injuries.
Manufacturing Defects Can Also Be to Blame
In other instances, a claim points to a manufacturing defect. In these cases the design itself is not the issue. The issue is with something not following plans during the manufacturing process. Because of this mistake in production, the product was no longer safe.
When a product, in this case a car, does not follow the original, safe design, it does not perform as intended. So, for example, airbags might have deployed when they should not have which resulted in burns and bruises. Or, an airbag deployed with excessive force and broke the bones of the driver or passenger. In those instances, a manufacturing defect resulted in something designed for safety actually causing more harm.
Labels and Warnings Also Matter
There are also times when a product liability claim is connected to a defect with a label or warning. In these situations the plaintiff claims there was a danger that should have been brought to the attention of the public. That the manufacturers had a legal duty to warn of the risk.
In a failure to warn case it is not about the product but rather the manufacturer's responsibility to make the user of the car aware of a danger that might not be obvious. This could also come into play if a manufacturer has not provided adequate instructions for car features, for example.
There are many types of legal claims that could be applicable after a car accident. Product liability could be involved if the reason for the accident was connected to a defect in the car itself, not an at-fault driver.
If you were in an accident and want to learn about what type of claim is best for your circumstance, contact Miami personal injury attorneys at Spencer Morgan Law will fight for fair compensation. Contact us today at 305-423-3800 to schedule your free consultation.
https://www.smorganlaw.com/risks-of-driving-during-peak-travel-times/