What to Do When You Have an Accident with an Uninsured Motorist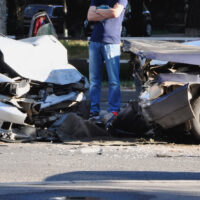 When auto, truck, or motorcycle accident happen, personal injury lawsuits can follow. Typically, auto insurance helps with settlements. But, while most drivers carry insurance, there are situations where an at-fault driver is uninsured. In fact, Florida has one of the highest rates of uninsured drivers in the country, according to the Florida Insurance Council (IRC).
Car insurance is required—49 states in the United States require it—and the percentage of drivers that forgo insurance differs from state to state. IRC estimates up to 26% of Florida drivers are not covered, one of the highest percentages.
So, unfortunately, if you or a loved one are in a car accident in Miami, Florida, there is a higher possibility that the driver will be underinsured or uninsured. You will need to share the details of your situation with a Miami personal injury lawyer to discover the best course of action for you.
There Are Many Kinds of Auto Accident Injuries
Before you file a personal injury claim you need to know what types of injuries were incurred. Talk to an attorney to discover what makes sense in your personal situation.
Vehicle accident injury damages could include the following:
Doctor fees, hospital charges, and medical bills.
Loss of work or income because of an injury.
Suffering, pain, and intangible losses.
Wrongful death expenses.
Expenses from auto accidents can balloon quickly. If you have been injured and have multiple hospital and doctor bills, you may have difficulty covering these expenses on your own. Just as your personal health insurance won't cover all of your expenses, the at-fault driver may have insurance but not enough. There can be compensation issues with underinsured drivers as well as uninsured drivers.
Uninsured Drivers and Assets
If a Miami underinsured driver has personal assets, litigation may be a possibility. If the at-fault driver claims there is no money, an attorney can help you to determine if there are assets somewhere that can be unearthed. Because, even if there are no assets in the form of cash, there may be other hidden assets that can be used for compensation.
In other instances, it may be that the uninsured driver does not have the assets but can settle in the form of a payment plan. A judge can require a defendant to follow a payment plan over a designated period of time. If some expenses can be paid immediately, that will impact the payment plan as well.
Suffering from a car accident injuries is difficult enough. You need support when coping with your injuries and a Miami uninsured motorist. It is natural to be angry and confused, our attorneys can help.
It is illegal to drive without insurance in Florida. In part, because of the financial harm it can inflict on others. Contact Spencer Morgan Law at 305-423-3800 to discuss the circumstances of your accident. Our Miami car accident attorneys will take the time to review the facts of your case, gather evidence and speak to your insurance provider when appropriate. There are no fees or costs if there is no recovery.
Resource:
insurancejournal.com/news/national/2018/03/15/483414.htm
https://www.smorganlaw.com/what-do-i-do-after-a-multi-car-accident/