What Not to Do After a Car Accident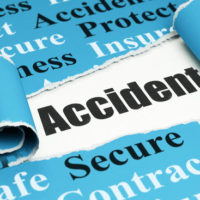 Nobody wants to be involved in a car crash. An accident can cause serious injuries and even death. Even if your case is minor, you may be concerned about your next steps. What should you do if you are involved in a car accident?
The better question may be: what should you not do after a car accident? What you do (or not do) can seriously impact your case. Even the things you say can affect your case. Therefore, if you want to obtain the most compensation possible for your case, you need to show that you were not at fault for the crash. Here are some mistakes to avoid to make your case more favorable.
Avoid Apologizing
While we may naturally say we're sorry for bad things that happen to others, apologizing after a car accident can hurt you. In the eyes of the insurance company, an apology shows fault. Even if you were clearly not at fault, telling the other driver "I'm sorry" can mean less financial recovery—or maybe even none at all.
Don't Forget to Document the Crash
Evidence is crucial in a car accident. Don't forget to write down details about happened. Photos are also recommended. A picture is worth a thousand words. Take pictures of vehicle damage, injuries, road damage, weather conditions and anything else that can prove your case. Don't rely on your memory.
Don't Flee the Accident Scene
Even if the crash was minor, do not simply drive off. You need to check on the others involved and gather information from the other driver. If you flee the accident scene before you get this information,you can be charged with hit and run, which is a misdemeanor. You can also face increased premiums by your insurance company.
Don't Immediately Settle With the Insurance Company
Your insurance company is not your friend. They are in the business of making money. Therefore, they want to pay you as little as possible for your injuries. While a $10,000 settlement may seem like a lot of money when you are struggling to pay bills after an accident, once you determine all your damages, you may discover that the money does not go a long way. If you are seriously injured, hire a lawyer to fight for your rights.
Not Seeking Medical Treatment
Even if you feel fine after an accident, you need to see a doctor right away. The adrenaline from a car crash can mask serious injuries. You could have broken bones, internal bleeding or head trauma and not even know it. If you are truly injured, the longer you wait, the more likely your insurance company will claim you are not really injured. This can affect the amount of compensation you will receive.
Contact a Miami Personal Injury Lawyer Today
 After a car accident, one of the first things you should do is contact a lawyer. A lawyer can protect your rights and ensure you avoid making mistakes that can negatively impact your case.
Don't ruin your case by handling it on your own. The Miami car accident attorneys at Spencer Morgan Law can assess your case and determine liability. Get started by calling (305) 423-3800 or filling out the online form.
https://www.smorganlaw.com/what-to-do-if-youve-been-in-a-car-accident-in-florida/