What If There Are Multiple Vehicles In a Florida Car Crash?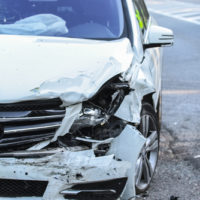 It is common to think of a personal injury case as being one individual seeking compensation from another individual. While this is true in some car accident cases, there are also times when multiple vehicles are involved in a car crash and the issue of liability becomes complex.
A car collision involving multiple cars can lead to a variety of compensation scenarios. Talk to a Miami car accident lawyer to understand what you need to do in order to receive the maximum award for your situation.
Who Is Liable When There Are Multiple Cars?
It is not always clear who is liable in the aftermath of a multi-car crash. Sometimes it all starts with one careless driver, but what if other crashes occur in response? This can set up a complex situation and responsibility can fall on multiple parties.
A personal injury case will analyze what happened to determine what the levels of fault are and what caused the event to occur. If it is unclear to you, as a victim, how compensation is possible because there are multiple people at fault, turn to a legal professional to help you see the situation through. The best path may involve more than one lawsuit or insurance claim.
What you can do immediately is to see a doctor to assess any injuries and request a copy of the police report. Avoid talking to other drivers or their insurance companies. Even if you are trying to be friendly, this could backfire. You do not want to be in a situation where your words are used against you later.
Talk to an Experienced Florida Car Accident Attorney
Insurance companies have to watch their own bottom lines so they may try to avoid payments. This is true in accidents involving one, two, or many vehicles. They may even say comparative negligence was in play. This is a term that can mean multiple parties share fault.
A Miami car accident lawyer can help to assemble all of the evidence needed to prove your side. There are various ways to do this. Some cases rely on photographs of the scene while others have witness accounts that prove liability. Often it is a combination. A knowledgeable attorney knows what will work best for your circumstances.
If you feel you may be partially at fault, have a lawyer advocate for you. If there is blame to share, an attorney can be sure you are responsible for a percentage of the damages that is fair, that you are not being taken advantage of. There are many moving parts to personal injury lawsuits, you need a lawyer to protect your rights.
Did you sustain injuries in a multiple car accident? Talk to a knowledgeable personal injury lawyer to discuss your path to compensation. There may be compensation available for medical bills, lost wages, and pain and suffering. The Miami personal injury attorneys at Spencer Morgan Law will fight for fair compensation. Contact us today at 305-423-3800 to schedule your free consultation.
https://www.smorganlaw.com/collecting-miami-witness-accounts-of-an-accident/