Collecting Miami Witness Accounts of an Accident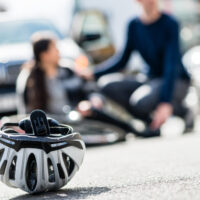 When there is an accident, there are many elements to building a strong personal injury case. One element could be witness accounts of a car or truck accident. When possible to obtain, witness accounts can be a great asset as the law sometimes views third party accounts as neutral.
The best scenario for collecting witness accounts after a Miami car accident is to get them right away, but of course this is not always possible. If you are seeking accounts immediately after a car accident or at a later date, remember there is a possibility people saw the accident who were not involved in the event. Consider local business owners, for example.
A Miami car accident lawyer can let you know if a witness account would strengthen your personal injury case or insurance dispute.
A Witness May Offer to Help
After a car accident, it is not uncommon for individuals who witnessed the event to approach individuals involved in the accident. They often want to know if anyone is hurt, how they can help, and if anyone would like to hear their side of the story. This can be a great time to record a witness statement.
In times when no person comes forward on their own accord, individuals can ask people to share their version of the event. Whether the witness approached you or you approached the witness, make it a priority to collect their name and contact information along with their account. This information could be needed if your Miami car accident lawyer needs to contact the witness for a signature or further details
Are They Truthful?
Naturally, in order for an insurance company to accept a witness account as neutral, they must see the witness as a credible source of information. There are times a legal team or an insurance company will claim a witness is not a trustworthy individual.
Ways a defense team can prove a witness is not credible:
A witness supplies two conflicting accounts.
There is reason to believe they were distracted.
They have an interest, possibly financial, in one result over another.
A dishonest history of lying as a witness.
There are also times when two witnesses cancel out the other's account. If one witness says a driver was recklessly driving and another witness says the driver was following all the rules to the letter, it is more difficult to determine who to believe. Experienced attorneys are able to research these accounts and get to the truth.
Car accidents and the personal injury lawsuits that follow can be emotional. Building the best case can help a victim to secure the compensation they deserve. One of the components to a strong car accident lawsuit could be witnesses.
Do you have a witness account from a car accident you were involved in? If so, you need to talk to a knowledgeable personal injury lawyer to discuss your options. There may be compensation available for doctor bills, vehicle repairs, and lost wages. Our Miami car accident lawyers at Spencer Morgan Law will fight for fair compensation. Contact us today at 305-423-3800 to schedule your free consultation.
https://www.smorganlaw.com/what-happens-when-personal-injury-claim-becomes-a-lawsuit/