What If My Seatbelt Wasn't On When I Was In a Florida Car Accident?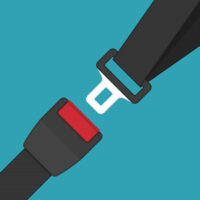 In the state of Florida, seat belts are required. This is true if you are a passenger in the vehicle or the driver. When individuals do not wear a seat belt, they are increasing their risk of being injured should an accident happen. Plus, it can complicate matters if you are seeking compensation through a personal injury claim.
A Miami car accident lawyer can help you to secure compensation, even if you were not wearing your seat belt during the collision. The insurance company of the at-fault driver will likely cite the failure to wear a seat belt as the reason for the injury or claim it exacerbated the injury. A legal professional is needed to help you.
Florida Law Requires Seat Belts
Most states carry seat belt laws, which are in force to help reduce vehicle accident injuries and fatalities. A driver can be ticketed simply for not wearing their seat belt. The Florida Department of Highway Safety and Motor Vehicles (FLHSMV) advises everyone in a vehicle to wear a seat belt correctly every time they are in a car or truck.
Reasons wearing a seatbelt is important in the event of a crash:
Vehicular seat belts help in preventing ejections.
Avoidance of being flung into the dashboard or windshield.
Keep the driver in the driving position to control the situation best.
Personal Injury Claims Without Seat Belts
When moving forward with a personal injury claim due to a car accident, the cause of the collision is often because the at-fault driver was careless, speeding, driving under the influence of alcohol, or ignoring traffic laws. While the cause was not because the victim was not wearing a seat belt, the failure to wear a seat belt can still be used by the at-fault driver's insurance or lawyer as a reason to deny or reduce the compensation amount of your claim.
If a victim who was not wearing a seat belt is decided to have a portion of the blame for the extent of their injuries, they may have a reduced settlement amount. This can be significant, particularly if there were severe injuries that resulted in expensive lifelong care and lost income.
With the help of a knowledgeable Miami car accident lawyer it may be possible to secure the amount you and your family deserve, even when a seat belt was not being worn at the time of impact. Sometimes this is possible when doctors and medical professionals state the reason for the injury is not because of the victim's failure to wear a seat belt.
Of course, it is best to always wear a seat belt when you are driving or riding in a vehicle. After all, it is Florida law and it can reduce the likelihood of personal harm.
Were you injured in a car accident but did not have a seat belt on at the time? Talk to the Miami personal injury attorneys at Spencer Morgan Law. We have the legal knowledge to navigate insurance companies who are attempting to deny or reduce claims. Contact us today at 305-423-3800 to schedule your free consultation.
Resource:
flhsmv.gov/safety-center/vehicle-and-child-safety/buckle-up-florida-its-the-law/
https://www.smorganlaw.com/what-if-i-have-headaches-after-a-miami-car-accident/