What If I Was Hurt at a Miami Gym?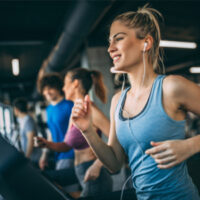 There are many exercise classes, fitness clubs, and gyms throughout Florida. After all, exercising is part of a healthy lifestyle. Miami residents find stress relief through workouts, but there are times when people get hurt. And it makes sense, when you take into account the possibility of wet floors, dirty mats, and fitness machines with heavy weights.
If you were injured at a gym, you may be wondering if it is possible to move forward with a personal injury claim. If the injury was the fault of a personal trainer or the owner or manager of the fitness center, legal action may be possible. Talk to a Miami personal injury lawyer about your injury and possible paths to compensation.
Types of Injuries and Inherent Risk
Of course, there is inherent risk when working out or participating in sports. In order to file a claim or lawsuit, there has to be proof that the owner of the gym or a staff member was negligent. It is common for gyms to have participants sign a waiver to release the organization from liability. But, there are times legal action is still possible.
Every situation is unique, individuals sustain gym and sport injuries every day for a variety of reasons. Some hurt themselves when heavy free weights fall. At other times injuries are sustained because exercise equipment is not properly maintained or sidewalks and walkways are chipped and broken. Some common fitness center injuries include the following:
Sprains and strains
Knee or shoulder injuries
Leg injuries or shin splints
Neck and back injuries
Broken bones
Heart attacks and other cardiac concerns
Proving negligence  depends on the circumstance. When an injury occurs because weights are not assembled correctly or cords are loose around the facility, negligence may be easily proven.
File an Incident Report and Keep a Copy
Injuries should be assessed by a medical professional right away. This is an important thing to do for your own health, and it also provides the necessary documentation to file an insurance or legal claim. It is also important to report the injury to the gym or fitness center itself. Request a copy of the report for your own records.
Taking photos is also helpful, both of your injuries and of the area that created the risk, such as a piece of faulty equipment or damage to the building that prompted a fall. If witnesses were present, ask for their accounts as well.
It is common for gym claims to be settled outside of a court. A Miami personal injury lawyer will be sure you receive a fair settlement, whether that is through an insurance company settlement or through legal action. If you or someone you love was hurt because of another's negligence, there are paths to compensation.
Were you hurt in a Miami gym? Talk to the Miami personal injury attorneys at Spencer Morgan Law. Accident cases can be complex, a knowledgeable attorney is needed to navigate the complicated negotiations with insurance companies and legal professionals. Contact us today at 305-423-3800 to schedule your free consultation.
https://www.smorganlaw.com/how-to-file-a-miami-personal-injury-claim/