How to File a Miami Personal Injury Claim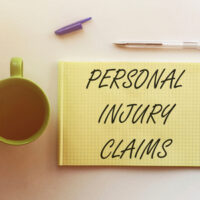 After a Miami accident, it may be necessary to file a personal injury claim. Filing a claim means the person injured could be compensated for damages by the entity or person responsible. If you have never filed a claim before, you may be confused about how to get started. A qualified attorney has the experience you need, talk to a Miami personal injury lawyer today.
Seek Medical Care and Contact a Lawyer
The first thing an injured person should do is seek medical care. Too often, individuals assume medical treatment is not needed. They may not have symptoms immediately following an accident and therefore dismiss any discomfort as minor. But the truth is serious issues can come to light later, seeking medical care is always advisable for your own health and for the strength of your claim.
When you contact a personal injury attorney, they can use the documentation of medical treatment as proof to secure compensation through the liable party's insurance company. Without documentation an insurance adjuster may attempt to deny your claim.
There can be complexities when negotiating with insurance companies. This can be particularly true in the event of major injuries that involve multiple hospital visits. A Miami personal injury lawyer can help you secure the maximum settlement amount possible, which is often necessary to cover the entire cost of ongoing care.
Filing a Claim and Collecting Information
Once you are ready to set up a claim, your lawyer will contact the negligent individual and their insurance provider to inform them that you will be filing a claim. Sometimes, the issue can be settled at this point of contact.
If the issue is still not resolved, information will be gathered to prove your injuries were a result of the negligence of the entity or person. Some of the documentation collected could include the following.
Medical and hospital records
Doctor notes
Invoices from medical professionals
Lost income records
Estimates on the amount needed to repair damaged property
With this proof, an attorney will request a compensation amount. A period of negotiation will likely take place. Often an insurance company believes another settlement amount is just. Offers and counter offers are exchanged until a compromise is landed on. If no settlement agreement is possible, a lawsuit could be filed.
Lawsuits come with their own set of complexities. Information will be exchanged during the litigation period. It is possible a deposition will be needed. A deposition is when a person has to testify under oath. This testimony is often recorded and then used in court should the case go to trial.
A bench trial is when a decision is made by a judge rather than a jury. If a jury is deciding the case, they will first decide if the defendant was liable. If the answer is yes, they will then determine a damage amount.
Are you considering filing a personal injury claim in Miami? When specific questions arise, you need to talk to a lawyer you can trust. An experienced, seasoned attorney can help. Talk to the Miami personal injury attorneys at Spencer Morgan Law. Contact us today at 305-423-3800 to schedule your free consultation.
https://www.smorganlaw.com/what-is-a-physical-distraction-when-driving/