What If I Injured My Back In a Miami Car Accident?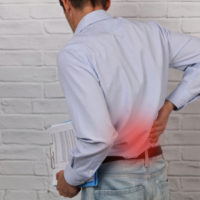 Were you in a car accident in Miami and now find yourself with a back injury? If so, you probably have questions to discuss with a lawyer about back injury claims, which are common. Back injury claims often come up because the medical treatments involved in the aftermath of an accident can be expensive. And, in some cases, continue for years.
Symptoms of back injuries do not always appear immediately. Some find themselves suffering days or weeks after the initial damage and accident. If you have sought medical treatment after a car accident and find yourself facing large medical bills, explore your options with a Miami car accident lawyer.
Attend to Back Injuries Right Away
After a car crash, back injuries are common complaints. It is important to seek a doctor's assessment of your health after a car accident. When an issue is present, a victim will benefit from treatment without delay.
Types of back injuries as a result of car accidents:
Compression fractures. A kind of spinal fracture, a compression fracture is when a small crack occurs along the vertebrae. Some victims complain of numbness, bladder issues, and fatigue, all symptoms that are separate from but connected to the back.
Slipped or ruptured discs. Providing cushioning to the vertebrae, discs can be injured when there is force applied to the spine. Physical therapy is typically needed but surgery might be necessary if extreme harm was done.
Common in rear-end collisions, whiplash can cause harm to muscles and ligaments. Symptoms are not always immediate. Some victims find themselves suffering from whiplash symptoms days or weeks after the event.
Spinal cord bruising. When there is damage to the spinal cord, including cuts and bruises, victims can need therapy or find themselves paralyzed. Minor bruises can even heal over time on their own and may require pain medication but no intervention. But serious injuries can carry lifelong loss of function.
Concerns Over How to Pay Expenses After an Accident
With an array of back injuries possible, it is clear that medical expenses and doctor bills can quickly grow when an injury is serious. Plus, the back injury could be in addition to other health concerns. After a Florida crash, a Miami car accident lawyer can help you file a claim and recover damages.
How much a victim is able to recover depends on a few factors, including what caused the accident and the extent of the victim's injuries. Also, compensation can come from a few different places. A lawyer can help you navigate which path is best for you, from negotiating with an insurance company or taking your personal injury claim to court. There is help available and legal professionals can bring years of expertise to your personal injury claim.
Did you suffer a back injury as a result of a car accident? Talk to the Miami personal injury attorneys at Spencer Morgan Law. Our knowledgeable attorneys can help you secure compensation. Contact us today at 305-423-3800 to schedule your free consultation.
https://www.smorganlaw.com/when-car-manufacturers-are-responsible-for-traffic-accidents/