What If an Injury Happens at a Miami School?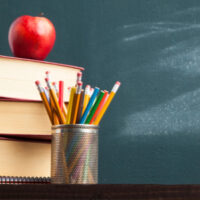 Although parents expect schools to be safe places of learning, the truth is that children are injured at schools every day. There are even times when the injury is severe and could have been avoided. Anyone who has a child who was injured and they feel another party was liable, at school or somewhere else, they need to talk to a Miami personal injury lawyer as soon as possible.
Examples of Injuries That Happen at Schools
Each injury has its own story and situations are unique, but some types of injuries are more common for kids in school environments. Accidents happen on playgrounds, for instance. Playground injuries can happen because of normal activities, or they can occur if the playground is not made with precautions in place. For example, the ground is pavement rather than a rubber surface that may provide more of a cushion. Depending on the situation, there may be someone who is liable.
Types of injuries that happen within school environments:
Playground slips, falls, and injuries
Staircase falls, including back injuries, spinal cord damage, and fractures
Lacerations or broken bones from falls
Car accidents in school parking lots
School bus accidents or seatbelt injuries
Food poisoning and illnesses
Injuries from sport activities
Abuse by coaches, teachers, or staff
If your child was injured at a Miami school, share your story with a Miami personal injury lawyer. An accomplished attorney will tell you when it is time to move forward with a personal injury lawsuit.
How a Personal Injury Lawyer Can Help After a Miami School Injury
When a child is injured, it is a very upsetting and emotional time. With emotions running high, parents often listen to the school's solution rather than taking the initiative to explore other options. But when you talk to a lawyer they can tell you what is best for you and your family. It is possible that fueling your emotions into a legal initiative could produce a result that helps your family heal.
Physical and emotional harm can be financially expensive, including doctor fees, therapy expenses, and lost wages. It is common for parents to miss work when they need to help their kids heal, this financial loss can be addressed.
Small bumps and bruises happen, but if a child is injured beyond the daily norms at school, a family deserves answers and compensation when liability can be determined. A personal injury attorney will be able to determine if the school or school staff could be held liable. Possibly an unsafe location could have been improved or a school employee should have been supervising the activity that resulted in injuries.
Schools should be safe spaces. If you know a child who was injured at school, the qualified attorneys at Spencer Morgan Law can help. Before agreeing to any settlement, talk to an attorney about possible paths to compensation. While you focus on your recovery, our knowledgeable lawyers can secure the results you deserve. Contact us today at 305-423-3800 to schedule your free consultation.
https://www.smorganlaw.com/what-happens-when-personal-injury-claim-becomes-a-lawsuit/