What Do I Do After a Boating Accident?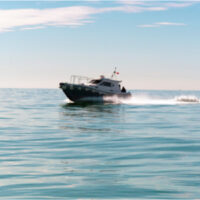 Boating can be an activity that provides fun and relaxation throughout a blue sky day. And with miles of beautiful beaches, Florida is a prime state for boating fun. In fact, according to the National Marine Manufacturers Association, there are more registered boats in Florida than any other state.
Of course, with so many boats in local waters, it stands to reason that boating accidents happen, in Miami and throughout the state. If you were injured in a boating accident, and another was negligent, you may be entitled to financial compensation for medical bills and intangible losses, such as pain and suffering. Talk to a Miami boat accident lawyer to learn more.
Causes of Boating Accidents and Negligence
It is imperative that all boat operators follow safety precautions and laws, on both a local and federal level. If an accident does happen, it is possible negligence was in play. This is true in both vehicle accidents on land and in boating accidents. When someone is harmed because an operator should have known better or was behaving in an unsafe manner, they may be negligent.
Reasons boating accidents occur include the following:
Lack of experience
Reckless behavior
Bad weather
Speeding
Not paying attention
Mechanical failure
Impaired by drugs or alcohol
Unfortunately, many maritime accidents happen because individuals are operating a boat while intoxicated. Even if passengers are drinking beverages that contain alcohol, it is essential the boat operator is sober. When the boat operator is irresponsible, they could be responsible for damages in the event of an accident. The vessel's operator and owner are responsible for providing a safe boat.
What to Do When a Boat Accident Happens
After an accident, everyone on the boat should be checked to be sure they are safe. If anyone is injured, call an ambulance or the Coast Guard immediately. Some injuries, such as impact to the head or back, can be life threatening. Then, a report will need to be filed. When an injury has happened, the accident must be reported within the 48 hour period following the event. In situations where nobody was injured but there was property damage, the timeline to report is 10 days.
Once injured parties have been treated and a report has been filed, it is likely individuals will want to talk to their insurance companies about damage compensation. Before making that call, discuss your situation with a Miami boat accident lawyer. An attorney can work with an insurance company to secure a fair settlement amount.
If you have been injured in a maritime accident, you need a legal professional advocating for you. Keep records of all medical treatments and bring the negligent party to justice.
Talk to an Experienced Miami Maritime Lawyer
If you were injured in a boat accident, talk to a Miami boat accident lawyer to pursue your case. You deserve the maximum compensation amount possible. Call Spencer Morgan Law at 305-423-3800 for a free consultation. There is no payment up front, we work on a contingency fee basis.
Resource:
nmma.org/press/article/18028#:~:text=The%20report%20again%20ranks%20each,813,976%20registered%20boats%20in%202010.
https://www.smorganlaw.com/car-accidents-in-miami-parking-lots/