Car Accidents In Miami Parking Lots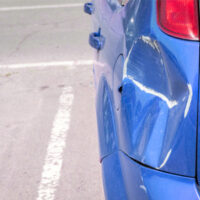 Were you injured in a car crash that took place in a Miami parking lot? If so, there are a few things that will determine fault. Once an at-fault driver is determined, there are ways to secure compensation for your injuries, from whiplash issues to broken bones. With documentation of medical bills and lost income, it is possible to recover damage compensation. After your Florida car accident, talk to a Miami car accident lawyer.
Are Parking Lots Public Space or Private Property?
In the state of Florida, when you are in a parking lot you are on private property. Because of this, determining fault when there is an accident is different than when an accident occurs on a street or highway.
If the injuries are serious, the police will likely be called and first responders will arrive promptly. But if the car crash did not result in severe physical injuries, it may be up to the parties to take control of documentation, including the following:
Collect information about the other party's insurance
Share your insurance information with the other driver
Document the driver's name, address, and contact numbers
Take down the vehicle model and license plate
Gather witness accounts, when possible
Snap pictures or record video of the scene
Accidents occur in Florida parking lots for a variety of reasons, including one driver backing into another vehicle, a car crashing into the rear of another vehicle at a stop sign, or two drivers that make impact when vying for the same parking spot.
When two vehicles are moving when there is impact, fault can be difficult to determine. Sometimes, if one of the cars was turning, there can be a way to determine fault in connection with traffic flow. A Miami car accident lawyer is able to assess a situation and decide on how to secure compensation in a variety of circumstances.
Florida Is a No-Fault Insurance State
Many states protect drivers with at-fault insurance policies, but this is not true in Florida. Florida is what is called a no-fault state. Personal injury protection (PIP) from the initial party's insurance must be exhausted first. What this means is that injuries and vehicular damage is paid out of your own PIP insurance policy, that amount typically is up to $10,000.
If you were injured and your damages exceed the $10,000 amount, then there is the possibility of securing compensation from the at-fault driver involved in a Miami parking lot car accident. For this to happen, a personal injury lawsuit needs to be filed.
After a parking lot accident, it is important to seek legal guidance to understand your options. You may be able to seek compensation above and beyond what you are receiving from your own insurance policy.
Were you or someone you love injured in a parking lot accident? Talk to the Miami personal injury attorneys at Spencer Morgan Law. We have the legal knowledge to reconstruct an event and determine when another was negligent. Contact us today at 305-423-3800 to schedule your free consultation.
https://www.smorganlaw.com/rain-and-bad-weather-create-driving-risks/