Ways Insurance Companies Avoid Personal Injury Claims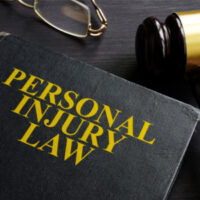 When an individual is harmed, it is possible they will move to secure compensation for their personal injuries. One of the first paths to damage recovery is connecting with an insurance company to seek compensation. But, there are times when insurance companies resist paying out for injuries as it eats into company profits if every claim is awarded.
There are claims adjusters who are knowledgeable in finding weaknesses in claims. If your personal injury claim was denied or severely undervalued by a claims adjuster, you need a legal professional advocating for you. For the best results, victims should talk to a lawyer before talking to an insurance company. A Miami personal injury lawyer can negotiate with companies and fight for a fair settlement.
Questioning Evidence or Timing
Claims adjusters have many ways of casting doubt on a claim. One is questioning the evidence or claiming there simply Is not enough proof. Often, the best proof is official, such as a police report or an independent witness, but these are not always possible to obtain. There are other ways to prove fault, but a victim needs to be prepared to gather evidence and present it properly.
Evidence is not the only way insurance companies shift blame. They can also suggest another individual was to blame for the accident or question the timing. So, if a doctor was not seen immediately, the company might suggest if the injury was truly urgent. Or suggest the harm could have happened due to another event.
One of the reasons it can be helpful to talk to a Miami personal injury lawyer before talking to a representative from an insurance company is that they may attempt to use your words against you. If they call, do not answer the phone unprepared. They may try to catch you off guard and have you admit fault for something you are not guilty of, a quote that could come back to haunt when it is time to settle.
Avoid Low-Ball Offers
In circumstances where an insurance company finds a reason or a collection of reasons to deny, they could make a low-ball offer. Maybe they believe a victim exaggerated their injuries or the harm was because of a medical condition that already existed.
Individuals from an insurance company may be pushing a victim to accept a low-ball offer. They could even invent a deadline that is not valid. Do not accept an offer without seeking legal advice to discover if a higher settlement amount is possible.
Talk to a lawyer to discover what evidence is needed and how to move forward. Then, if an insurance company does deny your claim, the attorney can walk you through next steps, which could include taking the claim to court or filing a personal injury lawsuit.
Is an insurance company pressuring you to settle? An experienced attorney can help. Talk to the Miami personal injury attorneys at Spencer Morgan Law. We have experience working with insurance companies. Contact us today at 305-423-3800 to schedule your free consultation.
https://www.smorganlaw.com/have-your-attorney-negotiate-with-insurance-companies/