Have Your Attorney Negotiate with Insurance Companies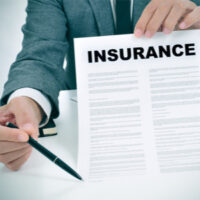 After a car accident or other event that resulted in injuries, it is common for victims to turn to insurance companies for compensation. But, even if it appears the need for compensation is clear, there are times when an insurance company will deny claims or seek to pay a reduced amount.
It is likely there will need to be some negotiation to achieve the best compensation package. A Miami injury lawyer can help you recover compensation from an insurance company. Either the company of the negligent party or possibly through your own coverage.
Insurance Adjusters Undervalue Claims
Sometimes, insurance claims adjusters try to undervalue a claim to save the company from large financial expenses. There are even situations when they will try to find weaknesses in a victim's claim to deny all compensation. The following are some of the tactics used to undervalue or deny compensation:
Claiming the documentation is too limited.
Shifting the blame to another party.
Using a victim's words against them.
Shedding doubt on the claim timeline.
Trying to convince a victim to accept a low-ball settlement.
A lawyer can help when an insurance adjuster makes attempts to reduce or avoid compensation. One of the reasons for this is that attorneys and insurance companies deal with compensation packages every day and understand what is possible and what is not. A victim can protect themselves with the help of legal professionals. Securing a maximum amount often relies on having an attorney working for you.
Follow legal advice each step of the way. One of the most common pieces of advice is to seek medical attention immediately after an accident. When a person waits a few days to see a doctor, the insurance company might say the delay was because the injury was not severe. Or, the injury was the result of a separate accident.
Shifting of Blame to Victim or Others
Another strategy used by insurance companies is to suggest the person filing the claim is to blame for the accident. This is why a victim should resist any urging from an insurance representative to tell your side of the story over and over, they may be trying to find a way to get the victim to admit to some amount of fault. They would then use that admission to avoid payments.
Low settlement amounts may also be offered, or the insurance company will blame the injury on a pre-existing condition. With so many considerations, having a Miami injury lawyer take care of insurance negotiations means a victim can focus on healing while a professional fights for compensation.
Is an insurance company contacting you about negotiations? Have a legal professional take care of complex negotiations. A knowledgeable personal injury lawyer knows how to secure the compensation package you deserve. You should not have to pay for medical bills and lost wages due to another's negligence. The Miami personal injury attorneys at Spencer Morgan Law will fight for fair compensation. Contact us today at 305-423-3800 to schedule your free consultation.
https://www.smorganlaw.com/do-you-know-how-to-file-a-personal-injury-claim/