Video May Help Your Personal Injury Claim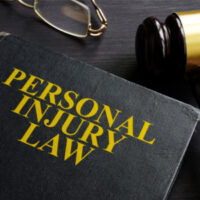 If you are moving forward with a personal injury claim, a key component is proving the injuries you sustained were a direct result of another entity or person's negligence. The other party is not liable unless they have the responsibility of a duty of care. It is the duty of a car driver to behave in a way that avoids crashes and harm, for example. Video is one of the many forms of evidence that can help prove negligence.
After a Florida injury, you should not have to shoulder all of the financial responsibility if another was liable. A Miami personal injury lawyer can walk you through your options during a no-cost, confidential consultation.
Camera Footage May Help Your Claim
There are cameras and digital devices everywhere in our modern day-to-day life. If you were injured due to the negligence of another, it is possible the event was recorded on video. There could be video of the event on a security camera, dash cam, or mobile phone, for example.
What type of footage will be most helpful for your situation depends on how you were injured. For instance, if you are injured in a car accident, a dash cam video could be a way to establish fault. But if you were injured in a slip and fall accident, pursuing security camera footage from the restaurant, store, or parking lot could be a way to establish negligence.
When there is video footage available, it can prove how an accident happened. It is difficult to dispute a victim's version of the event when there is video that shows the event occurred in the way a victim describes. For this reason, video can be helpful when an insurance adjuster tries to shift blame. The video is a form of proof that can illustrate your need for compensation for losses, damages, and medical expenses.
Attorneys and Video Evidence
Because video is clear and objective, you may be wondering how a lawyer is helpful. A Miami personal injury lawyer has the experience needed to negotiate with insurance adjusters and explain what the video is illustrating. When you work with an attorney with substantial experience in personal injury claims and lawsuits, they know how to strengthen your claim or case.
With experiencing examining videos, an attorney will assess footage and its connection to other documentation, inducing medical information, police reports, and witness statements. Then, they can present the full scope of evidence, proving your need for damage recovery. It is essential you do not wait too long before moving forward with a claim. Video footage may be recorded over if it is not secured in a timely fashion.
Were you injured in a public place in Miami? The event may have been video recorded. Talk to the Miami personal injury attorneys at Spencer Morgan Law. Accident cases can be complex, a knowledgeable attorney is needed to navigate the complicated negotiations with insurance companies and legal professionals. Contact us today at 305-423-3800 to schedule your free consultation.
https://www.smorganlaw.com/things-florida-pedestrians-should-do-after-an-accident/