Unique Risks for Teen Drivers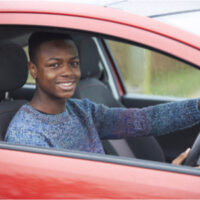 It is a rite of passage for many teenagers when they learn to drive and receive their driver's license. While it may be an exciting time for the kids, many parents worry about teen driving. And the worry is not unfounded, drivers who are 16 to 19 years old are more likely to be in a car accident than any other age group in America.
Were you in a Florida car accident? Talk to a Miami car accident lawyer today.
Teenage Driving Risks
There are aspects of teen driving that increase risk. While there is no driving that is free of all dangers, there are risks inherent to drivers under the age of 20. Knowing these risks can help teenagers to drive safely.
Of course, part of the reason that the teenage group is likely to be in an accident is due to their lack of experience in cars and on the roads. With experience, people can learn more about how to operate a vehicle and how to navigate other drivers. That said, there are things teen drivers can do.
Teen drivers need to be sure they do the following:
Drive at a safe speed.
Ignore distractions, from friends in the car to digital devices.
Wear seatbelts.
Unfortunately, driving under the influence can be an issue with teen drivers even though they are not of legal age. Drunk driving can lead to devastating accidents at every age. Combining the effects of alcohol on motor functions with a lack of experience has led to teen drivers getting in severe car accidents.
Learning Continues After a Teen Receives a License
When a teenager is learning to drive, their parent is likely the individual who is accompanying them on their drives while they still have a learning permit. It is important to share adult knowledge on how to drive when a teen is learning, but the education should not end there. Even after a teen has their license, ride with them regularly. Then, you'll be able to observe their driving behaviors and correct bad habits if needed.
Also, realize it takes time to adapt to driving in dangerous conditions such as bad weather. New drivers do not necessarily have the experience needed to navigate wet conditions, for example. Teen driving is not a right, it is a privilege. Teenagers will learn to understand it is a responsibility and with time they can have more freedom when they exhibit responsible behavior.
The truth is a parent is not able to protect their teenagers every moment of the day. There are times to teach and times to allow them to learn. If you are the parent of a teenager who was in a car accident, do not assume they were negligent. A Miami car accident lawyer can help to determine who was at fault.
Was your teenager injured in a car accident? You need to talk to the Miami personal injury attorneys at Spencer Morgan Law. Contact us today at 305-423-3800 to schedule your free consultation.
https://www.smorganlaw.com/when-car-manufacturers-are-responsible-for-traffic-accidents/