Types of Medical Malpractice in Miami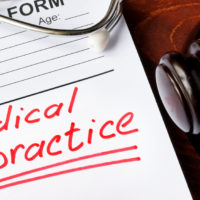 If you listen to the news media, it's possible you are constantly hearing about a case of medical malpractice. Unfortunately, many Miami community members do not understand what counts as medical malpractice. Some people believe that medical malpractice only occurs when a surgery goes wrong or when a patient is given the wrong prescription. This is not true.
If you or someone you know has suffered an injury, gained an infection or disease or had a condition to worsen due to the negligence of a doctor, physician or hospital, the situation qualifies as medical malpractice. For your information, below are different types of medical malpractice cases you need to be aware of:
A failure to diagnose a condition, delay in diagnosis, misreading diagnosis reports and incorrect diagnosis can cause a patient injuries or health issues. A misdiagnosis is a type of medical negligence that can result in a medical malpractice suit case and victims can seek financial compensation for the damages they suffer as a result of the misdiagnosis.
The improper treatment of elderly patients in the care of nursing home facilities is considered medical malpractice. Instances such as bedsores, inadequate care, malnutrition, falls out of beds, injuries and physical abuse all qualify for medical malpractice cases arising out of nursing home abuse and negligence.
If a doctor, surgeon, nurse, dentist, chiropractor, general practitioner, hospital or clinic makes a surgical error, medication error or misdiagnosis, this is considered malpractice. These situations can lead to health problems or even death. For example, a Miami New Times article indicates that a Florida couple is filing a negligence suit against Royal Caribbean after a doctor's faulty catheter insertion.
When a facility or medical professional fails to use reasonable care and causes injury or death to a mother or a child during pregnancy or childbirth, the facility or medical professional's negligence may be a case of medical malpractice.
Proving a Claim for Medical Malpractice
Proving a claim to hold a medical professional or facility responsible for causing injuries to you or your loved one is no easy task. That's why it's important to seek legal assistance from a medical malpractice attorney. The attorney will work to help build a strong case for medical malpractice and hold the medical professional or facility accountable for the lack of the duty of standard of care.
As the victim, you should not be afraid to enforce your rights when it comes to medical malpractice. Doctors and other medical professionals are required to carry medical malpractice insurance or professional liability insurance to cover any liability arising from disputes that results in a patient's injury or death. The insurance helps to cover medical expenses, personal injury, and property damage, if any.
If you believe you are the victim of a physician's medical negligence, Call Spencer Morgan Law.
If you or someone you love is the victim of a medical professional's negligence, contact the Miami medical malpractice attorneys at Spencer Morgan Law, at 305-423-3800 to discuss your potential medical malpractice case. We work on a contingency fee basis, meaning there are no fees or costs if we can't recover financial compensation on your behalf.
Resource:
miaminewtimes.com/news/couple-files-negligence-lawsuit-against-royal-caribbean-after-faulty-procedure-by-doctor-11199470
https://www.smorganlaw.com/how-to-discover-a-medical-malpractice-case-the-right-way/