How to Discover a Medical Malpractice Case the Right Way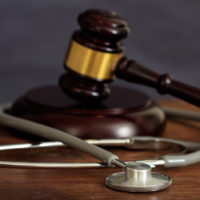 According to an article in American Thinker, medical professionals are the most overworked and exhausted of all professionals. Believe it or not, most medical professionals are not getting the proper amount of sleep needed to perform at their best level.  The researchers at the American College of Chest Physicians Sleep Institute (ACCP-SI) reports the average physician gets between 5 and 6 hours of sleep a night. And half of physicians surveyed believe their schedules do not allow for adequate sleep. For these reasons, you – as the patient — are at risk for receiving less than the required standard of care, resulting in medical malpractice.
Medical Malpractice: The Third-Leading Cause of Death
Did you know that medical errors are the third-leading cause of death, next to cancer and heart disease? A study by Johns Hopkins Medicine estimates that more than 250,000 Americans die each year from medical errors.
While you and your loved ones are taking care of your health by making frequent doctor visits, make sure you stay aware of the fact that malpractice is always a possibility. To keep you informed, here's some information that will allow you to discover a medical malpractice case the right way, because they are difficult to identify and most likely require the skills of a knowledgeable medical malpractice attorney. In order to have a medical malpractice case, one must discover that:
There's an Act of Medical Negligence 
Florida law defines medical malpractice as medical negligence. Medical negligence is much different than the typical general negligence stemming from a personal injury case. Not every injury or death that happens in a hospital is a result of medical negligence.
There's a Doctor-Patient Relationship 
If there's no relationship between a doctor and a patient, there's no malpractice case. In order to pursue a case, there first must be a relationship between a doctor and the patient at the time of the malpractice. The perfect way to discover a relationship is to view the medical records for an agreement.
There's a Breach of the Duty of Care 
The duty of care is the first element of a medical malpractice case. It is the doctor's legal obligation to perform reasonable care or care that a normal doctor would perform to keep you from harm.
There are Injuries as a Result of the Breach
If there is a direct link between the patient's injuries and the breach of duty of care, this very well may be a medical malpractice case. For example, a doctor uses a pair of scissors instead of a scalpel to make an incision. The incision is larger than it would be had the doctor used the scalpel. As a result, the incision causes the patient unnecessary scarring and skin damage. As you can see, the injuries are a direct result of the doctor's breach of duty of care.
There's Evidence Supporting the Injuries 
If records and documentation suggest that medical errors are the cause of the injuries, there may be a malpractice case. Most times it takes a medical expert to help connect the two.
Contact Spencer Morgan for Your Miami Medical Malpractice Case
If each of these elements are met, you may be on the brink of discovering a medical malpractice case. Contact Spencer Morgan Law to get assistance with determining whether medical error caused your or your loved one's injuries. Call 305-423-3800 to get a free consultation with an experienced Miami medical malpractice lawyer.
Resources:
americanthinker.com/articles/2019/07/medical_professionals_and_malpractice_the_dangers_of_sleep_deprivation.html
sciencedaily.com/releases/2008/03/080304075723.htm
propublica.org/article/study-urges-cdc-to-revise-count-of-deaths-from-medical-error
http://smorganlaw.com/limitations-on-medical-malpractice-cases-in-florida/