The importance of Following Your Doctor's Guidance After an Accident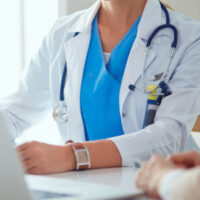 After a car accident, it is common knowledge to seek medical attention as soon as possible. But best practices do not end there, it is important that a person follows their doctor's advice as they heal. This is the best behavior toward physical recovery and it can also help to strengthen a personal injury claim.
If you are under a doctor's treatment plan because of a Florida car accident, have a Miami car accident lawyer review your documentation to determine if a claim is possible.
Always Seek Guidance of Licensed Physicians
When recovering from a car accident, it is important for a patient to feel comfortable with their healthcare team. There are times when they are not recovering the way they feel they should or are uncomfortable with how their doctor is treating them. In these and other situations it makes sense to seek a second opinion.
Even when multiple doctors are needed, always be sure the advice and guidance is coming from licensed medical professionals. If a person is treated by an alternative healer, such as an acupuncturist, chiropractor, massage therapist, or others, it may not be an expense that can be compensated through a personal injury claim. There are exceptions, particularly if the alternative treatment was part of a doctor's prescription.
Doctor guidance often includes instructions and follow up appointments. A patient should see these through, both so a doctor can adjust a treatment schedule if needed and to protect themselves in the event of a legal battle. There are times when insurance adjusters will point to a failure to attend doctor follow-up appointments as proof the injury was not as harmful as is stated in a claim.
Medical Documentation Can Be Beneficial for a Successful Claim
Part of a successful personal injury claim is having the documentation to prove the injury was a direct result of a car crash or other accident. Doctor reports and medical documentation is a verifiable way to assess an individual's diagnosis and recovery plan, along with the expenses  that were billed during the course of treatment.
Even when insurance adjusters are polite, they work for a company that benefits from the lowest possible settlement amount. For the best results of a personal injury claim, it is advisable to get medical attention immediately after an accident and to follow a doctor's recommendations. If this doesn't happen, the adjuster might say the accident was not as severe as the claim suggests, or that a separate event was the reason the injury occurred.
Seeking the counsel of a Miami car accident lawyer means you will have years of experience and knowledge on your side. Attorneys know how to secure the amount a patient has the right to, not what the insurance company decides.
Are you following a doctor's treatment plan after you were injured in a car accident? Talk to the Miami personal injury attorneys at Spencer Morgan Law. You do not have to be responsible for expenses that are due to the negligence of another. Contact us today at 305-423-3800 to schedule your free consultation.
https://www.smorganlaw.com/what-if-i-have-headaches-after-a-miami-car-accident/