The Importance of EMS and Paramedic Reports in Personal Injury Cases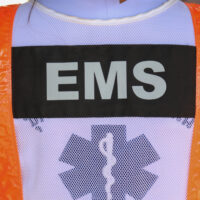 Whether a personal injury lawsuit is the result of a slip and fall, car accident, boat accident or motorcycle accident, medical records are the first type of evidence a person considers to strengthen their case. Very seldom do people think about the EMS and paramedic reports. Today, we will discuss the importance of EMS and paramedic records and how they apply to personal injury cases.
EMT and Paramedic Reports
Often times, an EMS or paramedic is called out to the scene of an accident involving damages and personal injuries. Although a person feels like they do not need medical attention, EMT and paramedics respond to the scene to render aid to the victim right away.
When an EMS or paramedic responds to the scene of an accident, this sparks a report or record. The EMS or paramedic will generate a report and the report will show the following:
Time of call
Time of arrival on-scene
Personnel responding
Address of the accident
Statements made by the victim
Vitals of the victim (Blood pressure, heart rate, etc.)
Time sent to emergency room or medical facility
Location of the emergency room or medical facility
The information the EMS report contains is important in building a successful personal injury case. The report can show consistency in statements made at the time of the accident and days or even months afterward.
How to Obtain Copies of EMS and Paramedic Reports
To obtain a copy of the EMS and paramedic report, an accident victim should make a formal request with The City of Miami Beach through the Incident Report & Request webpage.
Victims can request a non-certified EMS and paramedic report or a certified EMS report. As a victim in pursuit of a personal injury lawsuit, the certified EMS report should be requested. A certified EMS report is equivalent to an official college transcript containing the seal or stamp, indicating the authenticity of the document.
A HIPAA form must accompany all EMS record requests and the reports will be given to the victim in person or via USPS mail.
Fortunately, after you've taken action to begin your personal injury lawsuit, another route to take is to have an experienced Miami personal injury lawyer handle the record request. Just provide your personal injury lawyer with a signed HIPAA and he or she will handle the rest in order to obtain a copy of the records on your behalf.
Contact Spencer Morgan Law for Legal Assistance with Personal Injury Matters.
If you're suffering from personal injuries due to the negligent act of another person, you need help putting the law on your side. Contact the Miami personal injury attorneys with Spencer Morgan law to protect your rights and get the highest level of compensation you deserve for the injuries received and harm done to you and your loved ones.  Call Spencer Morgan Law at 305-423-3800 now for a free consultation to discuss your potential personal injury case with an attorney.
https://www.smorganlaw.com/why-expert-witnesses-are-important-in-miami-personal-injury-cases/