Spoliation of Evidence in Miami Personal Injury Cases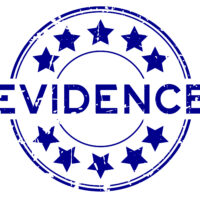 As you may know, evidence is important in personal injury cases. Besides the rules of law, evidence is the key to making or breaking a case. Evidence does two things — proves that your injuries are valid, and helps you get the maximum compensation for your damages. Because personal injury cases are primarily based on the theory of negligence, it is important to preserve certain pieces of evidence for inspection. Without the evidence, a victim can lose the personal injury case. This is why lawyers rely on the principle of spoliation of evidence.
What is Spoliation of Evidence?
Spoliation of evidence is a fancy legal term that describes the intentional act of destroying evidence that's relevant to a legal case. Any relevant evidence, including electronically stored evidence applies to this principle.
When a party to a lawsuit fails to preserve relevant evidence, sanctions can be imposed.
Types of Evidence that Shouldn't Be Destroyed
Because evidence is crucial to building every personal injury case, be it a car accident, truck accident, motorcycle accident, slip and fall, medical malpractice and negligent security, spoliation has a major impact on the outcome of the case. Types of evidence that's necessary for a case include:
Video or audio recordings
A vehicle
Land
Paperwork, an employee handbook for example
Electronic documents such as emails
All Parties Have a Duty to Preserve Evidence
In Florida, the duty to preserve evidence begins when all parties can reasonably foresee litigation. In order to warn the other party or parties about the destruction of evidence, your attorney will send a spoliation of evidence letter demanding the party preserve all types of evidence relevant to the case at issue.
When a party fails to preserve evidence, problems arise, particularly if the violating party is the plaintiff who carries the burden of proving his or her case. When this happens, the court can impose sanctions, which can hinder any party's case.
Sanctions for Failure to Preserve Evidence
According to a Florida Bar Association article, sanctions are appropriate when the destruction or spoliation of evidence occurs. Sanctions include the following:
Default judgment
Exclusion of expert testimony
Dismissal of the claim
Striking of the pleadings (the court acts as if you did not file the document)
Building a personal injury case is a complex task. It's one that should not be undertaken without the expertise of a Miami personal injury attorney. The attorney will work to your best interest and navigate the ins and outs of the case on your behalf.
Need Help with Your Personal Injury Case? Call Spencer Morgan Law
When you're looking for an attorney for your personal injury case, consider Spencer Morgan Law. Our Miami personal injury attorneys represent individuals in several types of claims for injuries against insurance companies and corporations and have obtained positive results for our clients. Call Spencer Morgan Law at 305-423-3800 now for a free consultation with one of our attorneys to discuss your potential personal injury case today.
Resource:
floridabar.org/the-florida-bar-journal/spoliated-evidence-better-than-the-real-thing/
https://www.smorganlaw.com/medical-records-and-why-they-are-necessary-for-your-personal-injury-case/