Medical Records and Why They Are Necessary for Your Personal Injury Case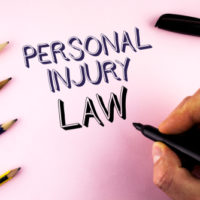 You are beginning a personal injury case in Miami and your lawyer asks you to sign an authorization to obtain copies of your medical records. You wonder to yourself, "What do my medical records have to do with my case?" What you may not know about personal injury cases is that they require tons of evidence and investigation. Medical records are a necessary part of that evidence and investigation.
Medical Records Paint the Picture of Your Medical History
A medical record is a documentation of your health that explains details about your medical history, including test results, whether you received pre and post-operative care or treatments, tracks progress notes and reveals any prescription medications.
Why your Lawyer Needs Medical Records for Your Personal Injury Case
Medical records are at the center of every personal injury case, not just medical malpractice cases.  Because of the medical records, a personal injury lawyer will easily be able to identify your injuries and be able to provide the best possible representation that you deserve. Below are additional reasons why your medical records are necessary for your personal injury case:
Upon reviewing your medical records, your lawyer will be able to determine whether any pre-existing injuries will affect your case. Because your injury was aggravated by someone else's actions, they may be liable for the accident and your condition. A Florida appeals court ruled that where a pre-existing condition is aggravated by the defendant's negligence, the defendant may be held responsible for the entire condition.
Personal injury lawyers use medical records to calculate the damages or amount of money you can receive. The lawyer will review your medical bills and receipts to determine how much your injuries cost you. The lawyer will provide this information to the court and the medical records, bills and receipts may even be a part of your exhibits for your case.
Your medical records will reveal whether there may be future medical expenses. These types of expenses will go along with the other expenses in your claim. For example, you're suffering from a back injury from a car accident, but you had not had back surgery. Because your doctor has a plan for surgery in the future, this is a future medical expense.
Finding an Expert Witness
In personal injury cases, sometimes it's important to hire an expert witness to review your medical records. The expert will provide an independent expert opinion in an area related to your injuries and may testify in court as to your past, present, or future medical condition.
Medical Records Can Help Win Your Personal Injury Case
As you can see, medical records are an important asset in your personal injury matter and can strengthen your case. Without the medical records, you have no personal injury case.
Schedule a Free Personal Injury Consultation with Spencer Morgan Law
If you know someone who's ready to file a personal injury lawsuit, have them contact the Miami personal injury attorneys at Spencer Morgan Law as soon as possible. We're ready to help your family member or friend get the compensation they deserve. Call 305-423-3800 or contact us online for a free and confidential consultation.
Resource:
scholar_case?case=8418673749092832288&q=Hollie+v.+Radcliffe,+200+So.+2d+616+(Fla.+Dist.+Ct.+App.+1967)&hl=en&as_sdt=6,44