Social Media and Your Personal Injury Case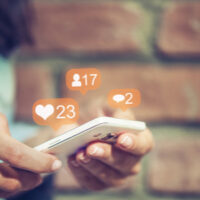 When you are seeking financial compensation for personal injuries, the court will award a number that relates to the severity of your injuries. The compensation is designed to pay the expenses of your injuries and to compensate for any issues that prohibit you from living your life in the same way you did before the injury occurred.
Even if you are new to legal issues, anyone who watches sports knows there is a defense for every offense. During your case, it is likely the defense will try to prove your compensation is either not needed or the amount necessary is smaller than the number you are seeking. Defense teams will use a variety of techniques to prove their side of the story, possibly looking at social media accounts. If you are active on social media, talk over your social media use with a Miami personal injury lawyer.
Avoid Sharing Information About the Incident
Sharing images and complaints about your personal injury claim on social media can lead to trouble. Anything that could contradict your claim could be used against you.
How social media posts could be used:
As proof the physical limitations are not as bad as stated.
As evidence the injury was already there prior to the incident.
As an indicator that a person is not experiencing pain and suffering.
Social media accounts are not private and any information shared could be interpreted in a way the person posting the information was not intending. So, if an individual posts an image of themselves having fun at a party or laughing with a group of friends, someone else could suggest the person is not experiencing depression. Even if those two things are not associated.
Individuals can have a hard time parsing what is a good post and what is an inflammatory post. For this reason, avoiding the urge to post about your case at all is the best bet.
Deleted Information Is Still There
Too often, individuals think they can delete a social media post in the future. Yes, deleting is possible, but it is unsafe to assume the information could not be recovered, because it can be in many instances.
In the event of a subpoena, digital communications (including emails, text messages, and social media posts) can be recovered and scrutinized. Electronic messages and their use in court can be tricky. To learn more, talk to a Miami personal injury lawyer. If your attorney suggests it is best to stay off of social media, listen to their advice for the success of your case. Your lawyer could also suggest asking friends and family to avoid tagging you in posts or talking about your situation on their accounts as well.
When you are filing a personal injury claim, you need the help of a seasoned lawyer. The qualified attorneys at Spencer Morgan Law can help. You can focus on your recovery and regaining your life while our knowledgeable lawyers work toward fair compensation. Contact us today at 305-423-3800 to schedule your free consultation.
https://www.smorganlaw.com/are-cruise-lines-responsible-for-excursion-injuries/