Are Cruise Lines Responsible for Excursion Injuries?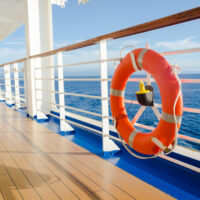 When people are vacationing, injuries can happen. And if a group is on a cruise, injuries can happen on the ship or on a cruise ship excursion. According to the U.S. Department of Transportation, if there is an injury during the cruise, the consumer will have to initiate action on his or her own behalf.
Cruises are known for offering entertaining excursions at different ports, including horseback riding, snorkeling, local tours, and zip lining.
Here is a list of other cruise excursion activities that can lead to injuries:
Interaction with animals
Transportation vehicles
Speed boats
Rock climbing
Hiking
Horseback riding
Scuba diving
River rafting
Plane trips
Hang gliding
If you or someone you love was seriously injured on a cruise ship excursion, it is in your best interest to discuss your situation with a personal injury lawyer experienced in maritime law. The cruise line and the excursion company may be liable. If so, you may be compensated, even if a waiver was signed.
Should I Have Been Warned?
It is the responsibility of the cruise line to know the dangers in a port of call and to communicate those dangers to their passengers. If a serious personal injury occurs as a result of not being warned, the cruise line may be liable. This is also true if there was a fatal accident.
Also, If an accident happened on an excursion sponsored but the cruise ship, the cruise line may be accountable for damages. If you talk to the cruise company about your concern, they may point you to reasons why they are not liable, from waivers that were signed to ancillary relationships with excursion companies. But to truly know what rights you have, speak with an attorney.
When an experienced lawyer reads the fine print of agreements and waivers, they are able to determine who to seek compensation from, be it the cruise line, the independent excursion company, or both.
Get Help As Soon As Possible
Seek medical attention right away. Your health and well-being is the first priority. Then, once you disembark from the cruise ship, talk to an experienced attorney about your rights. You need to speak with an informed lawyer as soon as you can.
Maritime law is complex, many lawyers are not familiar with cases involving foreign companies and partnerships between cruise lines and excursion companies. Each case is unique and you need to talk to lawyers familiar with maritime law.
It is essential that you speak with a personal injury attorney who understands what is needed for you to pursue a maritime claim. The Miami maritime accident attorneys at Spencer Morgan Law can explain your rights to you, whether you were injured as a worker or a guest on a cruise ship or a cruise excursion.
If you have experienced an injury on a cruise ship or on a cruise excursion, contact Spencer Morgan Law at 305-423-3800 to discuss your case. Because Spencer Morgan Law works on a contingency fee basis, there are no fees or costs until compensation is secured.
Resource:
transportation.gov/mission/safety/passenger-cruise-ship-information
https://www.smorganlaw.com/prevent-boating-accidents-while-visiting-in-miami/