Signs You Might Be a Medical Malpractice Victim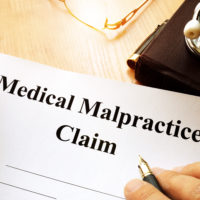 Medical malpractice claims arise from a variety of circumstances. Pharmaceutical errors, emergency room mistakes, and birth injuries can all be examples of medical malpractice, depending on the situation.
One of the many frightening aspects of medical malpractice is how silently it can occur. Errors can go completely undetected for years. You and your family need to pay attention and be your own health advocate. If you notice any errors, contact a Miami medical malpractice attorney right away.
Indicators of Medical Errors
If you or someone you love is having a healthcare issue, research conditions and medications as you are receiving healthcare advice. Moving through the healthcare system informed can help you to notice any medical negligence that might happen along the way.
For example, you may notice the pharmacy gave you the wrong medication or the dosage instructions printed on the label is different than what a doctor told you in person. Take these mistakes seriously, trust your instincts, and follow through with phone calls and questions to address your concerns.
In other instances, a person might find their symptoms are not subsiding or even getting worse. Not improving or having other symptoms develop is key indicator that something is wrong and the treatment plan needs to be looked at again. It is possible a misdiagnosis was given by the healthcare professionals.
Seeking a Second Opinion
While it is important to be prepared and aware, the truth is healthcare can be confusing. Boost your confidence with a second opinion. Another expert in the field may provide you with a different viewpoint. Or, they may even give you an option that is much different than your original diagnosis. If the opinions vary greatly, you may be a victim of medical malpractice.
It is also important to note any new issues or symptoms that develop after surgery. While side effects of surgery can happen, if there are symptoms that emerge you have not been told about prior to the procedure, it may be a sign a medical error or mistake was made. Address the new symptoms immediately to protect your health.
No matter how you define success in your life, your health is an essential component. When you or someone you love is the victim of a medical error, it is essential that you speak with an experienced Miami medical negligence attorney. Do not wait as evidence and memory of events can decrease over time.
Also, you will want to document everything that is happening, from doctors appointments to medical bills in order to strengthen your case. Medical errors can result in lifelong pain and financial distress for years and years following a procedure. You have rights, you deserve compensation for your injuries. Contact a lawyer and learn about what options are available to reclaim your life.
The qualified attorneys at Spencer Morgan Law can help you to recover and secure compensation. We have won medical malpractice cases after a variety of medical errors. Contact us today at 305-423-3800 to schedule your free consultation.
https://www.smorganlaw.com/birth-injuries-and-medical-malpractice/