Birth Injuries and Medical Malpractice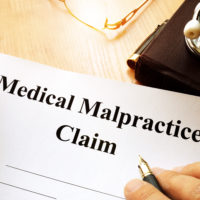 Birth injuries can be extremely upsetting and overwhelming for families. An unanticipated health crisis can overturn all of the expectation one feels about the delivery, a day that many assume will be filled with joy. This can be especially true when a birth injury impacts a child, possibility for their entire life.
Childbirth is a common hospital procedure, babies are born throughout the country in hospitals every day. But even though the procedure is common, it still requires total care on the part of your family's healthcare team.
Sometimes, birth injuries happen because of reckless or negligent behavior at a hospital. This is especially true because newborns are vulnerable to infections and injuries. Unfortunately, doctors and nurses do make mistakes during labor and delivery. Serious injuries have impacted both babies and mothers as a result. Talking to a Miami birth injury attorney will help you to understand your rights.
Types of Birth Injury Claims
When you talk to a medical malpractice lawyer, they will share everything that is needed to prepare and file a birth injury claim.
There are a variety of reasons to file a claim, including the following:
Brain injuries – If there was a lack of oxygen to the brain during birth, there can be lifelong complications. Sometimes this is a result of a doctor or nurse not addressing a complication immediately.
Birth mother injuries – The mother can also be injured during the delivery. For example, if the birth mother has a seizure during delivery because her blood pressure was not monitored correctly throughout the birth.
Fractured bones – Newborn babies are fragile. If there is too much force during delivery, arms, collarbones, and other baby bones can fracture. If forceps are used inappropriately, there can even be fractures to the skull.
Nerve injuries – When there is damage to the nerves during the birth, complications can arise. Vacuum extractors used during birth can result in issues to the shoulder and neck nerves.
An Experienced Lawyer Can Help
An experienced medical malpractice lawyer can direct you to the services you need and help you file a claim. After carefully examining all of the evidence, a lawyer will share next steps.
The exploratory process will include examining facts about both your pregnancy and the delivery. Doing this will inform you if there was prenatal care negligence or carelessness during the birth. For example, during prenatal care, healthcare professionals should notice and respond to any unusual symptoms. And difficulties during delivery should be addressed immediately.
Contact a Miami Birth Injury Lawyer
If your child was injured during birth, you need to have a lawyer on your side. Birth injuries may be lifelong. These costs can derail your family income for decades, particularly if there are the expenses of an ongoing medical treatment. If the injury was because of negligence, you deserve to be compensated. Contact a Miami medical malpractice attorney and learn about what options are available for you and your family.
Our attorneys at Spencer Morgan Law will fight for fair compensation. Contact us today at 305-423-3800 to schedule your free consultation.
https://www.smorganlaw.com/my-miami-doctor-gave-me-the-wrong-medicine-can-i-sue-for-medical-malpractice/