Should I Repair My Car or File a Claim?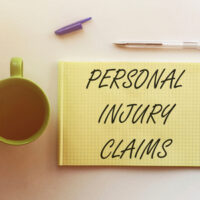 Thankfully, not all car accidents result in physical harm. There are times when there are  only dents, scratches, and small repairs to a vehicle that need to be repaired. In these situations, you may have a friend offer to fix your car, or consider repairing your car on your own without filing a claim. It is important to recognize the other party can still file a claim, even if you are not. They may have a delayed onset injury and you may find yourself facing extremely high expenses.
It is important to have the details of your unique circumstances assessed by a legal professional. Private agreements and deals can come back to haunt you later. There are no guarantees a person who shakes on a deal won't take legal action later. Connect with a Miami car accident lawyer and have them look over all the documentation you have. Then, a path forward can be strategized.
Settlement for Property Damage and Personal Injuries
When you work with a skilled attorney, your lawyer can take care of all of the conversations with insurance companies. This is an important part of protecting yourself.  There are times when a claims adjuster will suggest you were at fault, if you admit fault in any way it can be brought up and used against you later. Car crashes are emotional events and it is easy to be confused or stressed, leading you to say something you do not mean. You can sidestep this possibility by having a lawyer talk on your behalf.
The main settlement issues your lawyer and the insurance companies will negotiate include the following.
Damage that the other car sustained.
Personal injuries to individuals in either vehicle, including drivers and passengers.
Your own vehicular damages.
Lawyers can protect your rights and know how your individual insurance coverage can protect your finances. When you repair your car on your own, you are not accessing all of the resources that are available to you following a Florida car wreck.
Concerns About Premiums
If you are tempted to call your insurance company to ask if reporting the event will lead to an auto premium increase, you need to be aware of the fact that most insurance company conversations are logged into a system that tracks information. In short, whatever you share could be noted or recorded. When you talk to a skilled personal injury lawyer first, they can share their expertise and let you know what to expect as a result of an insurance company learning of a Florida collision.
Fixing a car on your own will not take care of all of the issues that could arise as the result of a Florida crash. Talk to a Miami car accident lawyer to understand your best path forward.
Are you confused about what your options are following a Florida car wreck? Talk to the Miami personal injury attorneys at Spencer Morgan Law. Accident cases can be complex, a knowledgeable attorney is needed to navigate the complicated negotiations with insurance companies and legal professionals. Contact us today at 305-423-3800 to schedule your free consultation.
https://www.smorganlaw.com/boating-trips-and-water-tubing-accidents/