Seeking Economic and Non-Economic Damages After a Miami Accident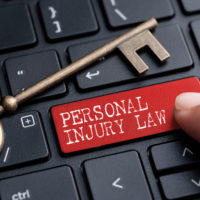 When an individual is hurt because of another's negligence, they may decide to move forward with a personal injury claim to secure damage recovery. This is true in a variety of circumstances, including Miami car accidents and workplace injuries. Damages are often separated into two categories; economic and non-economic.
Are you wondering what the differences are between economic and non-economic damages? Talk to a Miami personal injury lawyer about your situation. A seasoned attorney can outline what damage compensation is possible for your circumstances. Settlements will likely include a total damage amount, this calculation will be the sum of economic and non-economic damages.
Bills Are Tangible and Part of Economic Damage
Economic damages are measurable and verifiable. Often, this includes medical expenses, receipts from out-of-pocket expenses, and financial loss numbers. When these numbers are gathered together, they may include figures from any or all of the following sources.
Wage loss and documented earning potential reduction
Receipts from mobility aids such as canes, crutches, wheelchairs, and stairlifts
Invoices for medical treatments and hospital care
Emergency room or urgent care bills
Drug costs, including prescriptions
Out-of-pocket fees and expenses
Future medical treatment costs
To arrive at a financial figure for future medical needs and care, an experienced lawyer may secure testimony from an expert source.
An expert assessment can also be used to calculate income loss. After all, they will need to assess how much you could have made in your career had the injury never happened. This figure could include promotion possibilities or how an income increase could have happened had you been able to take advantage of an employer sponsored educational plan. If you are no longer able to work at all because of a disability, that will also be calculated and added to the economic damage amount.
Non-Monetary Losses Such as Pain and Suffering
Of course, when a person is injured, there are often damages that are subjective. These less tangible losses are often put under the category of non-economic damages and can create legal complexities. Some examples are in the list below.
Quality of life reduction
Pain and suffering
Emotional distress
Mental health concerns, such as PTSD
Struggles of coping with disfigurement or disability
Loss of reputation
Many personal injury claims contain a mix of economic and non-economic damages. For instance, a family may be seeking a financial amount that covers an income loss and coping with a PTSD diagnosis. Talk to a Miami personal injury lawyer to determine what the best strategy is for your situation. After enduring an accident and the ongoing treatments and stress of healing, you need a seasoned attorney fighting for your rights.
Are you moving forward with a personal injury claim and are unsure if the damages you are seeking are economic or non-economic? Talk to the Miami personal injury attorneys at Spencer Morgan Law. Accident cases can be complex, a knowledgeable attorney is needed to navigate the complicated negotiations with insurance companies and legal professionals. Contact us today at 305-423-3800 to schedule your free consultation.
https://www.smorganlaw.com/photographs-are-strong-forms-of-evidence/