Photographs Are Strong Forms of Evidence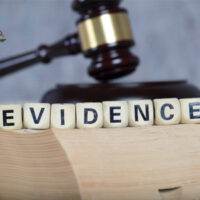 If you were injured in a car accident, you may want to move forward with a personal injury claim to secure the financial compensation needed to put the event behind you, paying off bills and recovering from lost wages. To strengthen a claim, take photographs or videos of the accident site, including the cars themselves, injuries, and surrounding elements.
The truth is that car crashes can be extremely emotional events. It may not be possible to remember details of the event when a person was focused on surviving the trauma. Documentation can boost the strength of your claim and photographs can be a great type of evidence, talk to a Miami car accident lawyer to learn more.
What Type of Photographs Should I Take?
Think of your photographs as telling the story of the event, including small but important details. While surrounding elements might not seem relevant, all of the details surrounding a car accident can be helpful for lawyers and insurance company representatives who are reconstructing the event.
Almost everyone is carrying a device that can document an event, using the camera on your smartphone is practical. The following are tips to keep in mind when taking photos of a car crash site:
Document traffic signals, where traffic signs are located, and any signage obstructions.
Identifiers of car behaviors, such as a skid mark from a car spinning or sliding.
Take photos of the inside of your car as well as the outside of the vehicle.
Physical injuries should be captured.
If you are given permission, photograph the injuries of other people, too.
Take a range of image types, including wide views, closeups, and views of the entire collision area.
Make sure the device you are using has the appropriate date and time attributed to each image.
Back up images to be sure the documentation you have gathered is safe.
What If I Didn't Take Photos of an Accident?
Photos are a tool to building a successful claim, but they are not the only tool. There are ways to secure the maximum settlement without photographs, so if you do not have images you can still move forward with a claim. A victim is not legally responsible for providing images, you have rights.
After an accident, see to injuries right away. Even if you are not sure if an injury warrants a doctor visit, see a doctor. There are times when injuries are slow to show or current health issues are worsened because of the impact of an accident. Once you have a treatment plan in place, reach out to a Miami car accident lawyer to learn about how compensation can be secured. Even when court isn't needed, an attorney can help. Insurance companies may push for a settlement, an experienced lawyer can push back.
Do you have photos of the car accident site where you were injured? A Miami personal injury lawyer can help to secure the maximum settlement amount for you. We work on a contingency fee basis. Call Spencer Morgan Law at 305-423-3800 for a free consultation.
https://www.smorganlaw.com/car-accidents-in-miami-parking-lots/