School Bus Accidents and Liability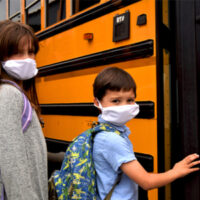 School buses are a common way to transport children in many Florida cities and towns. While these vehicles are trusted forms of transportation, accidents do occur. Children can be injured when school buses collide with cars on the road, other school buses, or buildings. If you were involved in an accident with a school bus, you need to speak with a Miami personal injury lawyer.
Is the School District or Another Driver Liable?
Determining liability after a school bus accident can be complicated. Some look to the local school district for answers. This may be especially true when children have experienced severe injuries, including the following:
Loss of limbs
Brain trauma
Paralysis
Broken bones
Neck and vertebrae injuries
Of course, there are many injuries, such as cuts and scrapes, that do not require hospital stays. Whatever the injury, a school district may shoulder some of the liability if they were not following safe hiring practices and the bus driver had a reckless driving history. But there are other reasons for accidents too, including students on the bus behaving in erratic ways and bad weather.
School bus accidents are a common occurrence. Some studies report over 17,000 students visit hospitals due to school bus accidents every year. Some of these injuries could have been prevented with seat belt use.
In the state of Florida, buses have seat belts available. Children may not want to use them, but they need to learn of their importance. Seat belt use can keep a child safe when there are sudden stops or unexpected turns.
How Will a Bus Accident Lawyer Help?
A Miami personal injury lawyer has the experience and knowledge to help families coping with the complexities of a school bus accident. Insurance companies will need to be negotiated with, and attorneys know how to discuss an event with multiple insurance adjusters while keeping a victim's best interest in mind.
Plus, lawyers have the support system in place needed to provide the best results. This could include hiring individuals to photograph a collision area or hiring investigators to seek out witnesses and collect credible witness accounts.
After a Florida school bus accident, connect with a legal team that knows how to secure the compensation package you deserve. There are different options for different people, depending on their individual circumstance. Medical bills may be covered. There are also times when additional funding for pain and suffering is possible.
It is important to remember that buses are often a safe way for kids to travel to school. The National Highway Traffic Safety Administration reports that this form of transportation is safer than passenger cars. But, anytime individuals are in moving vehicles, there are risks.
Were you involved in a school bus crash? Talk to the Miami personal injury attorneys at Spencer Morgan Law. There may be a lot of insurance companies involved, a knowledgeable attorney is needed to navigate the complicated negotiations with insurance companies. Contact us today at 305-423-3800 to schedule your free consultation.
Resource:
nhtsa.gov/School-Buses