Safety Tips for Riding a Motorcycle During Miami's Hurricane Season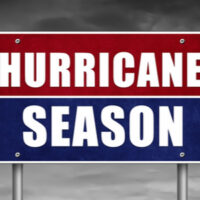 Florida hurricane season typically lasts about five months. It starts in June and runs through November, with peak storm activity often happening in August and September. For motorcyclists, this means they need to be aware of increased weather risks when riding in summer and fall.
Taking precautions could save a rider from injury. After an accident, victims and their loved ones should seek medical attention and talk to a legal professional. A Miami motorcycle accident lawyer can help you explore damage recovery options.
Ways to Stay Safe When the Weather Is Bad
Wet weather can be uncomfortable when riding a motorcycle. And more importantly, there can be safety risks. Wearing rain gear or always having rain gear with you can be helpful, in the event you need to pull over and put on a rain suit when the weather changes. With rain suits, you will want a full suit to keep you dry and able to navigate wet roads.
Slippery roads carry risks even when an individual is able to keep their body dry. Even seasoned motorcyclists can experience timing that is off when roads are wet. Being extra cautious and slowing down will increase the likelihood of handling an unexpected change in the road. Hydroplaning can happen and staying in control is essential. When a motorcyclist feels themselves hydroplaning, ease off the throttle and do not speed up again until control can be maintained.
Many motorcyclists who ride through hurricane season find it helpful to stick with roads they are already familiar with. Doing so means a rider can navigate holes in the road and other issues with confidence.
Explore the Possibility of Storing a Motorcycle
For others, they decide not to risk it. Riders can watch weather forecasts and stay off their motorcycle in the event of a storm. Putting a motorcycle away for the season is another option, too.
Motorcycles are expensive machines. To protect your investment, keep your bike safe and sound in your garage until the storms have passed. Storage suggestions follow.
Keep it elevated. If flooding often occurs in your neighborhood during hurricane season, keep the motorcycle off of the floor.
Cover it up. Covering or wrapping a bike shields the motorcycle from debris, dust, scratches, and more.
Shield exhaust areas. Even when a motorcycle is covered, it can be helpful to shield the air and exhaust areas with an extra layer of protection from water.
Florida motorcyclists love to take advantage of beautiful weather, but it is important to be prepared when storms hit. Prepare for the possibilities of hurricanes and stay safe. And if there is an accident, because of weather or another hazard, reach out to a Miami motorcycle accident lawyer.
Were you in a Florida motorcycle accident? A knowledgeable Florida personal injury lawyer can help. With free consultations, our lawyers can determine if you have a right to damage recovery. Our attorneys at Spencer Morgan Law will fight for fair compensation. Contact us today at 305-423-3800 to schedule your free assessment.
https://www.smorganlaw.com/bicyclists-are-vulnerable-to-injuries/