Rubbernecking Can Cause Car Accidents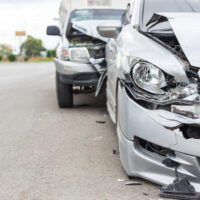 Often drivers turn one's head to stare at accidents on the road. While curiosity is a natural part of human behavior, it is important to remember the dangers of a driver taking their eyes off of the task at hand. Staring at an accident scene while driving is referred to as rubbernecking. And when rubbernecking happens, chain reaction crashes can occur and personal injury claims can follow.
If you have been involved in a traffic accident in the state of Florida, due to rubbernecking or any form of distracted driving, talk to a Miami car accident lawyer about the details of your accident.
Be Safe and Avoid Rubbernecking When You Can
When a driver is on the road and finds they have the urge to rubberneck, the best thing they can do is to remind themselves to pay attention to the road. Rubbernecking is common so if there is an accident it is possible another person on the road is already distracted. Safe driving means paying attention.
The dangers of rubbernecking have been recognized by law enforcement. Emergency response workers have seen drivers stop and stare at accident sites again and again. Sometimes people gawking at an accident site even prohibits emergency help from reaching the people who need it, the ones that were in the accident. In response to the problem of rubbernecking, law enforcement professionals have developed barriers to shield the accident scene from others. The benefit of barriers is they take the possibility of rubbernecking away.
Colliding with Another Car from Behind When Rubbernecking
Rear-end collisions can happen due to rubbernecking. This is because when a driver watches emergency responders and accident victims, they are not paying attention to the cars around them. Before they recognize the hazard of a vehicle in front of them, they create another collision. Injuries and damages from rear-end accidents can be severe. When an accident results in hospital bills and vehicle damage, it is important to discuss the situation with a Miami car accident lawyer and see if a personal injury lawsuit is a possibility.
It is likely everyone has rubbernecked at an accident, either when they were in the driver's seat or in the passenger's seat of a vehicle. Wanting to know what happened and if anyone was injured is a natural response. But, to keep yourself and everyone else on the road safe, it is important that drivers do not give into the temptation to rubberneck. After all, car accidents can result in lifelong injuries and financial problems. Instead of causing another accident out of curiosity, stay focused.
Talk to a Miami Car Accident Attorney Today
Were you injured in an accident, a rear-end collision or otherwise, due to rubbernecking? If so, you need to talk to a knowledgeable personal injury lawyer to discuss your options. There may be compensation available for doctor bills, vehicle repairs, and lost wages. Our attorneys at Spencer Morgan Law will fight for fair compensation. Contact us today at 305-423-3800 to schedule your free consultation.
https://www.smorganlaw.com/getting-the-most-from-your-car-or-truck-accident-claim/