Getting the Most from Your Car or Truck Accident Claim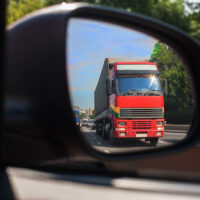 Accidents are extremely upsetting. Victims of car accidents or accidents involving trucks can find themselves coping with severe injuries. Some injuries require years of recovery and extensive medical bills. A Miami car accident lawyer can help you to understand what compensation may be available.
It is common to feel out of control when you are in the middle of a crisis. But the truth is there are a few things you can do to increase your chances of being awarded the maximum compensation allowed.
Be Timely with Claims and Medical Treatment
Statute of limitations are laws passed by legislative bodies to set the maximum time after an accident within which legal proceedings may be filed. Under Florida's statute of limitations, after a car or truck accident you have four years to file a lawsuit. When you file a claim sooner than later, you give yourself and your lawyer more time to gather information and build the strongest personal injury case possible.
Similarly, you need to see a medical professional to assess any physical injuries. As soon as possible, visit an urgent care office, your licensed doctor, or a hospital. Injuries should be documented, with a professional healthcare provider's analysis and photographs.
How to Put a Financial Value on a Claim
In order for your attorney to assess the value of the claim, they need to look over all of the evidence gathered, including medical documents.
Successful claims include compensation for the following:
Emotional stress and strain.
Loss of present and/or future income.
Prescribed medications.
Hospital and medical bills.
Rehabilitation and therapy charges.
There are also circumstances when injuries do not appear immediately. Future damages can be a part of successful claims. If a person is not able to recover completely prior to going to trial, future damages and expenses need to be taken into account.
Say "No" to Settlement Agreements
If an insurance company contacts you after an accident with a settlement offer, talk to your Miami car accident lawyer before agreeing to anything. Low settlement offers are common as they save insurance companies the costs involved with long trials and undesirable verdicts. A settlement might be a possibility, but an experienced lawyer is needed. This is because there may be multiple settlement rounds before a fair number is presented. An attorney can work through those offers and let you know if it is worthwhile to accept or go to trail.
Also, protect yourself from the other driver's legal team and insurance company by avoiding the temptation to post images and comments about your accident on social media. Social media is not private, those conversations can be turned against you in a court of law.
When a car or truck accident happens, injuries are common. Talk to a knowledgeable personal injury lawyer and take steps to be sure you are getting the most out of your car accident claim. Our attorneys at Spencer Morgan Law will fight for fair compensation. Contact us today at 305-423-3800 to schedule your free consultation.
https://www.smorganlaw.com/what-causes-truck-jackknife-accidents/