Risks at Understaffed Nursing Homes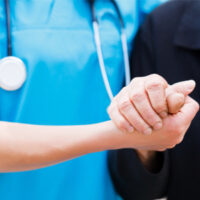 It can be stressful to have a loved one in a nursing home. After all, you have to believe the facility has your loved one's best interest in mind at all times. It is the legal duty of these organizations to provide residents with care and safe environments. It is required by Florida law, but that does not mean every facility is abiding by the obligations they agreed to within a resident's contract. A large issue at assisted living facilities is staying consistently and fully staffed with high quality employees.
Sometimes the situation is not the same as it was when a family signed a contract. There are even times when an assisted living facility or nursing home does not have the same number of employees that they claim to have. If you feel this might be the case in your situation and your loved one's health has been impacted, talk to a Miami medical malpractice lawyer to understand your rights.
How Understaffed Facilities Create Dangers
There are many reasons a lack of trained staff puts residents of care facilities at risk. One reason is that the possibility of nursing home abuse can rise, particularly if there is insufficient staff and the ones who are working are stressed, frustrated, and being forced to work multiple shifts without proper time to rest. Situations with overtaxed employees lead to workers being angry and short tempered, problems that could be taken out on vulnerable residents of a facility.
If residents are not being taken care of due to understaffing, the following issues may become apparent:
Living or common areas that are dirty
Unsafe conditions and environments
Nutrition issues or dehydration
Falling due to help not being available to assist a person with mobility issues
Not keeping up with personal hygiene, from bathing to grooming
Medical issues not being monitored appropriately
Medication errors due to rushed staff members
Why Facilities May Not Have Enough Staff
Running a facility requires a lot of management. There are a lot of expenses involved too, one of them is the financial requirements of employees. For many businesses, employee wages are one of the largest costs involved in doing business. Unfortunately, this can result in facilities cutting staff positions, including licensed nurses or certified assistants.
Then, the issue can be compounded when understaffing prompts individuals to leave because their positions become too stressful due understaffing. It is known that reducing staff sizes can make employee retention difficult.
Assisted living and nursing home residents are often not able to advocate for themselves. If you suspect misconduct at a loved one's facility or believe the building is understaffed, talk to a Miami medical malpractice lawyer.
Contact a Miami Medical Malpractice Lawyer Today
Are you worried about someone in a Miami nursing home? You need to talk to a lawyer you can trust as soon as possible. Our lawyers provide no-cost, confidential assessments and we help you understand your rights and fight nursing home abuse and neglect. Contact Spencer Morgan Law at 305-423-3800 to schedule your free consultation.
https://www.smorganlaw.com/the-importance-of-following-your-doctors-guidance-after-an-accident/