Preparing for a Miami Court Appearance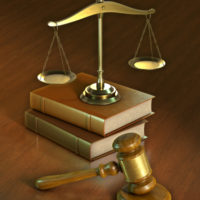 There are many people who do not find going to court to be a pleasant experience. After all, it is an unfamiliar environment for individuals who do not work within the legal system. But with planning and an experienced Miami personal injury lawyer on your side, a court appearance could be a paving stone on your path to a secure future.
Gathering and Reviewing Documents
When you have all of the items you need collected, look them over and review them with your attorney. The more familiar you are with each item, the more confident you will be. A deposition is a sworn testimony that is done outside of court, the final product is typically a written transcript. Prepare for a deposition the same way you would for a court appearance. Be sure you understand the facts and do not contradict yourself if you have given prior statements.
In short, be calm and be prepared. Keep your cool and do not feel rushed, give yourself the time and space you need to tell your side of the story. And, if someone says something you disagree with, do not respond in any way, including physical gestures such as an eye roll. This will be noticed and can work against you.
Be Clear, Consistent, and Professional
Professional dress and appearance is advised. There are many outfits that are appropriate, but there are a few that are decidedly too casual, including the following.
Flip flops
Jeans with rips in them
Tops that are transparent
Anything dirty or torn
Illegal substances on shirts
Inappropriate phrases on tops
Dressing well is not only something you do for others in the room. Wearing clean, presentable outfits will also help you to feel more confident when you tell your side of the story. The case is the issue, any clothing that is a distraction should not be worn.
When you work with a compassionate Miami personal injury lawyer, you will be confident in knowing they are there to support you. Even if there are other individuals in a courtroom, such as a clerk or a judge, you will know your attorney is present to advocate for your rights.
Answer Questions to the Best of Your Knowledge
In some cases, individuals fear legal proceedings and can become emotional in a court of law. Instead of using energy being fearful, invest time in preparing so you can enter the space with your head held high. Then, breathe deep, be truthful, and answer each question to the best of your knowledge. It is ok to say you do not know if you are asked a question about an unfamiliar topic. Be clear and consistent each step of the way.
Do you know how to prepare for court? Talk to the Miami personal injury attorneys at Spencer Morgan Law. Accident cases can be complex, a knowledgeable attorney is needed to navigate the complicated negotiations with insurance companies and prepare victims when a court appearance is necessary. Contact us today at 305-423-3800 to schedule your free consultation.
https://www.smorganlaw.com/photographs-are-strong-forms-of-evidence/