Premises Liability and Your Apartment Lease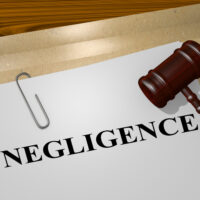 When you sign a lease agreement for your Miami apartment, you and your landlord are agreeing to a legally binding contract. Typically, a lease defines how long a tenant is agreeing to rent the apartment and how much they will be paying each month, including what day of the month the rent will be paid on. Leases can also include information about security deposits, if pets are allowed, how utilities will be paid (is the tenant or landlord responsible), and who will handle maintenance and repairs.
If a tenant is injured on or within a rental property, they will need to review the lease to determine if their landlord could be held liable for the injury. It is helpful to have a Miami personal injury lawyer review the lease, too.
Responsibility for a Safe Environment
Who is responsible for keeping an environment safe in a rental situation depends on the area of the property being discussed. In most cases, landlords are responsible for keeping public areas of the property safe, clean, and free of debris. Tenants are responsible for their living areas.
An example of this is seen in the following:
If a tenant has a slip and fall injury because of their furniture within the apartment, the landlord is not responsible.
If the injury happened in the apartment because of cracked pavement within a common, public area, the landlord could be liable.
There are a few instances when landlords can be liable for injuries within an apartment if the injury happened because of an issue with a fixed element, including the following:
Discussing your situation with a Miami personal injury lawyer can be helpful because each situation is unique and sometimes who is liable is not crystal clear. For example, if there is an area that is not specifically private or public, such as a walkway that only one tenant uses but is outside of their private residence. Examining the lease closely could bring clarity to the issue.
Failing to Act as a Landlord
Even in common areas, it must be proven that the landlord knew about the issue and neglected to take care of a hazard in a timely matter. If a hazard is noticed by a tenant, they need to let the landlord know right away. Once a landlord knows there is an issue, they are responsible for fixing the risk and maintaining a safe property.
If you have a landlord that is failing to fix risks on your property, keep a log of all the contact you and your landlord have about the situation, including texts and phone calls. It can be very helpful later, if your landlord claims they had no knowledge of the problem.
A property injury can result in expensive medical bills. The knowledgeable Miami premises liability lawyers at Spencer Morgan Law can help you to determine if it is possible your landlord is liable for your injury. Call 305-423-3800 today to discuss your case. Together, we can set up a no-cost, confidential consultation regarding your claim.
https://www.smorganlaw.com/are-landlords-responsible-for-negligent-security/