Are Landlords Responsible for Negligent Security?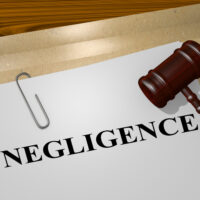 If you were the victim of a criminal act within or on a property you have rented, you may be wondering if the landlord is responsible, either in part or in full. The property owner is responsible for maintaining reasonable security. There are state statutes to help protect renters. An attorney can walk you through the Florida Residential Landlord and Tenant Act and let you know what your rights are.
If you and a personal injury lawyer can prove the landlord did not provide reasonable security and therefore you were not protected from the crime, then you may be able to obtain some compensation. Reach out and speak with a Miami negligent security lawyer if you were the victim of a crime and feel the owner of the property was negligent.
What a Landlord is Required to Provide
Typically, there are a list of security measures included in a rental property agreement or lease. Everything that is agreed to by the landlord and the tenant should be adhered to for the full length of the lease.
Here are a few of the security items that are often included in property leases:
Functioning door locks and window locks throughout unit.
Adequate lighting in entrance areas and parking lots.
Security cameras in common areas such as lobbies.
Security guard staff in larger rental properties.
The above are not requirements of landlords, but if they are stated in the lease contract then they must be followed. So, for example, if outdoor lighting for a parking area is designated in a lease, then those lights need to be fixed as soon as a problem is noted. A landlord can not ignore the lights failing if they were agreed to in the contract.
Past Securing Threats
If there have been security threats, and a landlord knows about those threats, they should be taking action. If there have been broken locks, the tenants need to know. This can also be true if there have been criminal actions on the property, such as robberies. Not acting on security threats is an example of a landlord being negligent.
Because landlords know they have some responsibility to keep their tenants safe, they could hide evidence if they are negligent. An example of this is fixing things that were broken at the time of the crime and then claiming they were never broken, that there was never a security threat. If you and your attorney can show their negligence proved your injuries, you can likely receive an injury settlement from the landlord or take the case to court for compensation.
Of course, each situation is unique and you need to discuss your situation and injuries with a Miami personal injury attorney.
If you are a renter and were injured on or in the property, it is time to talk to a personal jury lawyer you can trust. Contact Spencer Morgan Law at 305-423-3800 to discuss your case. Together, we can set up a no-cost, confidential consultation regarding your claim for compensation.
https://www.smorganlaw.com/mistakes-that-will-damage-your-miami-negligent-security-case/