PIP Reform in Florida and Your Miami Claim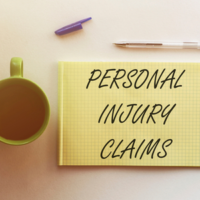 Since the 1970s, Florida has had a no-fault auto insurance system in place. Now, nearly five decades later, it is possible there will be changes to the car insurance system. This could impact how your claims are handled and the cost of your auto coverage. If there is a change in the laws, drivers would not be required to carry PIP coverage but instead would be required to have bodily injury coverage in order to be appropriately covered. This potential change to the Florida auto system is substantial.
If you have questions about your insurance coverage or how a change in auto insurance laws could impact you, connect with a Miami personal injury lawyer.
Possible Shift from PIP to Bodily Injury
On the schedule for passage in March, a shift from personal injury protection to bodily injury coverage means that Florida residents could receive different amounts in the event of a car collision.
Under PIP, Florida drivers can collect up to $10,000 in emergency situations. Non-emergency situations mean the victim is eligible for up to $2,500. These amounts were adopted as part of the car insurance law enacted in 1979. While it was updated in 2012, and specifically medical services were excluded, such as acupuncture and massage, many believe larger changes are needed.
Bodily injury coverage, which may replace PIP, could provide the following recovery levels.
$25,000 of coverage for injuries or death of one person.
$50,000 of coverage for injuries or death of two or more people.
$10,000 for property damage.
Updated commercial vehicle coverage.
Pain and suffering treated separate from tangible damages.
Framework to help resolve car crashes that lead to settlement failures.
The Cost of Insurance Could Result
After a car accident, it is important to discuss the details of your circumstances with a Miami personal injury lawyer. There are times when laws change. In fact, they are often changed to adjust to the current market environment. And each time a law is adjusted or changed, there are many details to address and understand. To protect yourself and your future, work with an experienced attorney.
Reducing the costs of auto insurance is one of the initiatives involved with PIP reform. If the law is changed, auto insurance costs could be reduced. But whether the reduction remains is up for debate. After all, when there were adjustments to PIP in 2012 there was a decline in car insurance rates for a period of time. But rates did rise again. This is a key issue for Miami drivers as auto insurance tends to be higher for South Florida residents. Florida drivers in Orlando and other cities tend to enjoy lower premiums. Of course, the cost of auto insurance is connected to a variety of factors, including a person's driving history, age, marital status, and more.
Do you have questions about Florida auto insurance laws? Talk to the Miami personal injury attorneys at Spencer Morgan Law. Accident cases can be complex, a knowledgeable attorney is needed to navigate the complicated negotiations with insurance companies and legal professionals. Contact us today at 305-423-3800 to schedule your free consultation.
https://www.smorganlaw.com/things-florida-pedestrians-should-do-after-an-accident/