Pedestrian Accidents Are on the Rise in Miami, Florida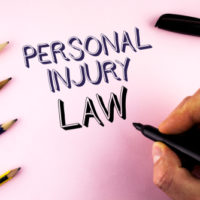 Miami's population is growing at a quick rate. The city is the eighth most populous metropolis in the United States with over 6 million residents. With a 3.3% wage growth from 2010-2015, the city continues to attract newcomers. The increasing population in downtown Miami may contribute to the rise of pedestrian accidents. With roads packed with pedestrians, commuters and tourists, the risk of being in a pedestrian accident in Miami is significant.
Pedestrian Accidents in Florida 
Recent reports from Smart Growth America state that in 2019, Florida is home to 9 of the 20 deadliest U.S. cities for pedestrian accidents. The least safe city is Orlando and the Miami-Fort-Lauderdale-West Palm Beach Metropolis ranked as number 14.
The Miami Herald postulates that today's major cities are still designed to cater to automobiles even though more and more pedestrians walk or use public transportation in major cities. The article reports that there were 5,433 pedestrian deaths in Florida within a ten-year span of time. This averages out to be 2.73 pedestrian deaths per 100,000 people. Many of the victims of pedestrian accidents are the elderly, disabled people and people walking in poorer socioeconomic areas.
Another possible explanation for the increase in pedestrian deaths could be the increased use of larger vehicles. The National Highway Traffic Safety Administration reports that trucks and SUVs are three times more likely to cause the death of a pedestrian than a smaller car.
Common Causes of Miami Pedestrian Accidents 
Every year, vehicles cause the injury of upwards of 70,000 pedestrians and over 4,000 pedestrian deaths. The most common causes of pedestrian accidents are as follows: improper lane use, unmarked crosswalks, negligent left-hand turns, drivers negligently using electronics and driving under the influence.
How Do I Bring a Lawsuit for a Pedestrian Accident? 
If you've been the victim of a pedestrian accident that caused injury, you will typically have 4 years to file a lawsuit before the statute of limitations expires. In order to succeed in a personal injury lawsuit, you will need to demonstrate that the driver whose automobile struck you drove in a negligent or reckless way. You will also need to show that, but for the driver's behavior, you would not have been injured. In other words, you'll need to show that they caused your injuries with their negligent act or failure to act.
Let Us Help You With Your Pedestrian Accident Case Today 
If you or a loved one experienced an injury resulting from a pedestrian accident, it is advantageous to hire an experienced personal injury attorney to help guide you through the process of seeking compensation. Contact the Miami personal injury attorneys at Spencer Morgan Law today for assistance with your case.
Resource:
prnewswire.com/news-releases/miamis-population-and-gdp-gains-outpace-the-national-average-while-its-business-growth-ranks-eighth-in-the-us-300600621.html
trafficsafetystore.com/blog/why-people-get-hit-eight-causes-of-pedestrian-accidents/
miamiherald.com/news/local/article224923045.html
smartgrowthamerica.org/program/national-complete-streets-coalition/
https://www.smorganlaw.com/legal-protections-for-floridas-nursing-home-residents-and-what-to-do-if-they-are-violated/