Legal Protections for Florida's Nursing Home Residents (and What to do if They Are Violated)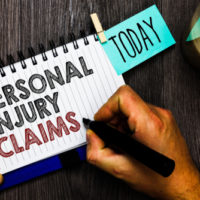 Many people consider elderly people to be most at risk for abuse. Sadly, in many cases, it is a member of the elder's own family who perpetrates the abuse. However, that does not mean that abuse does not occur by caretakers or nursing home staff. In fact, nursing home abuse is scarily common in nursing home environments, with a suspected 5,000,000 victims each year. The New York State Elder Abuse Prevalence Study estimates that just one in 25 cases of abuse are actually reported each year. If you suspect that a loved one is being abused by his or her caretaker, or if you are the victim of abuse, it is essential that you know your rights. An experienced Miami nursing home abuse attorney can inform you of your rights and advise you on how to proceed in this delicate situation.
That said, Florida law does have certain protections in place to prevent the abuse and neglect of elderly individuals. These laws concern the proper care of elderly individuals in nursing homes. If you have a loved one in a nursing home, you should be aware of these laws. Below is a quick guide to Florida's nursing home abuse laws.
Maintaining a Standard of Living
 Florida nursing homes must uphold a certain standard of living for patients. Each patient is guaranteed the same rights as any other citizen of the United States. Florida law entitles each patient to an environment that is clean, safe, and comfortable. The staff is responsible for upholding these requirements. The staff should make sure each patient has access to clean sheets, clean water, adequate lighting, hot water, clean clothes, and more. Each patient must also have access to certain safety features such as ramps and rails. Additionally, Florida nursing homes cannot deny access to medications or emergency care when either is necessary.
The nursing home should provide regular social activities. Socialization is a key component of Florida's nursing home statutes.
If you think your loved one's nursing home is violating these right, you should consider reporting the nursing home for abuse.
Is the Nursing Home Liable for Abuse
If you think a nursing home violates its patients' rights, you might consider a lawsuit. However, in order to prevail in said suit, you will need to prove liability. A person must be able to prove the following in these cases:
The nursing home has a duty to the patient;
They were in breach of the duty owed;
The breach of duty could cause harm to the patient; and
The patient experienced some harm as a result of the breach of duty.
Once you prove liability, the court may find the nursing home guilty of abuse. You need to be aware of the statute of limitations. You have two years to file a report and initiate a lawsuit. You may have up to four years if the defendant attempts to conceal the incident. You should seek assistance from an experienced personal injury attorney in Florida. Proving abuse in a nursing home can be difficult. Often, residents' thoughts and opinions are overlooked. An attorney can help you figure out how you can navigate the complex legal terms and processes.
Call an Attorney
Only an experienced attorney may be able to get you and your loved one recover the compensation you deserve. He or she can help you navigate the laws and maximize damages recovered. Moreover, the right lawyer can help you recover emotionally from this difficult experience. Your loved one deserves a comfortable place to live that will uphold a great standard of living. Call Spencer Morgan Law today to get a free consultation in which we discuss your options and how you can move forward.