Patient Rights and Medical Malpractice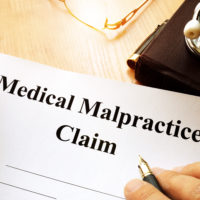 Each day, people within the Miami community put their trust in the hands of healthcare facilities and medical professionals such as doctors, dentists, nurses, and physician assistants. When medical malpractice occurs, some patients don't recognize it. And the ones that do, feel they have no rights. Today Spencer Morgan Law will discuss your rights as a patient, and help you determine what medical malpractice is and what medical malpractice is not.
Patient Rights
Essentially, patient rights is a part of ethics for medical professionals. The American Medical Association's Code of Medical Ethics, bases the well-being of patients on the foundation of a collaborative effort between the patient and the physician.
Your rights as a patient is as follows:
Right to Access Your Medical Records.
Your medical records are yours, even though your healthcare facility stores them. The Health Insurance Portability and Accountability Act (HIPAA) ensures your right to review, and obtain copies of your medical records.
Again, HIPAA steps in to protect a patient's right to privacy. This law limits access to your records and keeps your health information private. The Privacy Rule, which is a part of HIPAA, ensures that the only person who can access your medical records, besides yourself, is your designated representative.
Your medical provider has an obligation to provide you with any information necessary concerning your health so you can make wise and informed decisions about your medical needs.
If you've had any major surgeries, you've experienced this right to information. This is known as informed consent. This is the process where the doctor explains the procedure, the risks associated with it and offers alternatives.
For more information concerning your rights as a patient, review Florida laws on patient rights.
What is Medical Malpractice?
Medical malpractice is a negligent action or error on the part of a medical facility or medical provider during the course of patient treatment.
A medical facility or provider includes hospitals, clinics, urgent care offices, doctors, nurses, and any hospital workers who may have contributed to the error.
If you received an injury from poor medical treatment, you may be asking, "Do I have a medical malpractice case?" Sometimes, the lines are blurred when trying to determine whether you have a case. In order to claim medical malpractice, the act performed by the medical professional must be negligent.
What Medical Malpractice is Not
There are times when medical professionals put forth their best efforts to perform the best treatment. Unfortunately, the outcomes are not always positive. This does not mean the medical professional did something wrong.
Because the end result was not a success, many patients blame the doctor. If you did not receive injuries and the medical professionals did not perform negligent acts, your disappointment in the result does not rise to the level of medical malpractice.
Considering Filing a Medical Malpractice Case in Miami? Call Spencer Morgan Law.
Medical malpractice cases require the skill of a Miami personal injury lawyer. Call Spencer Morgan Law for help with discovering whether you actually have a case. Dial 305-423-3800 to schedule your free consultation. There's no fees or costs if we don't recover for you.
Resource:
ama-assn.org/delivering-care/ethics/patient-rights
hhs.gov/hipaa/for-professionals/privacy/laws-regulations/index.html
https://www.smorganlaw.com/types-of-medical-malpractice-in-miami/