Motorcycle Crashes and Head Injuries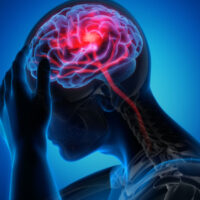 When motorcycles crash, head injuries can result. This is incredibly upsetting for families as the effects of head injuries can be terrible and long lasting. Riding motorcycles can be an entertaining and fuel efficient way to get around Miami, but they do not have the same safety features as automobiles. Head injuries and other severe physical injuries are more likely when there are no airbags or seat belts, for instance.
According to one report, individuals on motorcycles are more likely to sustain fatal injuries, at a rate of around 16 times that of people in passenger cars. When severe injuries happen, because a motorcycle makes impact with another vehicle or an object, the results can be devastating.
If you are coping with a bike head injury, know that a Miami motorcycle accident lawyer has the experience to help you secure the damage compensation you deserve.
Life Impacts of Head Injuries
When a motorcycle rider is involved in a severe collision and is thrown from their bike, major head injuries are possible. The ongoing effects of a serious head injury can impact the victim and their family for years. Repercussions can be physical, emotional, and financial.
Employment changes. When an individual sustains a head injury, it is likely they will need to take time off of work. In some circumstances, a person can return to their career after months of care and treatment. But, unfortunately, there are also times when a person is no longer able to work. Then, permanent disability and leaving the workforce is likely.
Function loss. One of the reasons that individuals may no longer be able to work is loss of function due to a brain injury. This could result in loss of critical thinking skills and behavioral shifts. Some need a life-long caregiver.
Financial troubles. Caregiving can be expensive. When families find themselves with numerous medical bills, ongoing treatment fees, and the expense of caregiving, the financial strain of head injuries can be unsustainable.
If you or someone you love was in a motorcycle accident and you find yourself coping with the changes of function loss, career shifts, and financial strain, discuss your situation with a Miami motorcycle accident lawyer.
Miami Motorcycle Accident Lawyers Can Help
When an experienced attorney looks over your claim, they can analyze what your needs are in order to achieve a fair settlement. They will gather all of your current losses, from bills and income reduction, and add them to potential ongoing costs and the impacts of emotional suffering. Too often, individuals without legal guidance accept a settlement offer that is too low.
Are you recovering from a head injury sustained in a South Florida motorcycle accident? A knowledgeable Florida personal injury lawyer can help. With free consultations, our lawyers can determine if you have a right to damage recovery, we will cover your case from the beginning stages to securing final damage awards. Our Miami motorcycle accident lawyers at Spencer Morgan Law will fight for fair compensation. Contact us today at 305-423-3800 to schedule your free assessment.