Miami Car Crashes and Dislocated Knees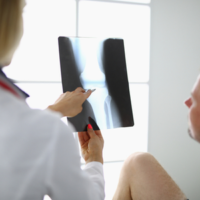 When car crashes happen, knee injuries are possible. This can happen when the knees hit a hard surface of the vehicle, such as the dashboard or steering wheel, for example. Extreme force can result in a knee being broken or dislocated. When a knee is dislocated, the bones that make up the knee are not aligned properly. This type of injury can be incredibly painful.
If your knee was injured in a Miami crash, talk to a Miami car accident lawyer about your damage recovery options. Knee injuries can result in large expenses, particularly if there are surgeries and long recovery times. When you meet with a lawyer, they can look over your expenses, and assess other items that may require damage recovery, and determine how much your claim could be worth.
Symptoms and Signs of Knee Dislocations
There are three bones that make up a person's knee. If they are not aligned in the proper way, the individual could have a dislocated knee that will need to be realigned or treated. This condition happens when a knee is damaged by a great impact, typically from a traumatic event, such as a car accident. Dislocated knees have a variety of symptoms, depending on the injury.
Extreme pain
Knee makes popping noise
Unstable feeling in the joint
Bruising and swelling
Knee can't be moved or straightened
All health issues need to be assessed by a medical professional. An appropriate treatment plan will be developed if your knee or kneecap is dislocated. Knee injuries can be extremely serious, there may be further damage in the knee and leg area to treat as well.
Knee dislocations can happen from falls, sport accidents, and car accidents. Any time a traumatic blow to the leg happens, a serious knee injury is possible.
Braces, Splints, and Surgeries
Once your injury is assessed, the path to healing will depend on the level of damage. For knee injuries that are not in need of surgery, a person may be able to heal after the bones are reset. Then, a splint or brace can support the knee until it strengthens. If surgery is needed, recovery timelines can be longer, particularly if there were other injuries, such as broken bones and torn ligaments.
Physical therapy is often part of the treatment plan for knee injuries as well. After all, the leg muscles need to regain strength around the damaged knee. Many need to take time off work to recover too, lost wages could be added to your damage recovery amount if this is true for you. If you need a full damage recovery package to help alleviate the stress of medical expenses and physical therapy fees, connect with a Miami car accident lawyer.
Did you sustain a knee injury in the force of a Florida car accident? Talk to the Miami personal injury attorneys at Spencer Morgan Law. Accident cases can be complex, a knowledgeable attorney is needed to navigate the complicated negotiations with insurance companies and legal professionals. Contact us today at 305-423-3800 to schedule your free consultation.
https://www.smorganlaw.com/psychological-concerns-after-a-florida-collision/