Miami Car Collisions and Life-Altering Injuries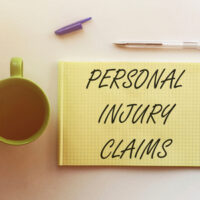 Car accidents can result in a wide range of injuries. For some, there are minor scrapes that do not require ongoing medical attention. Unfortunately, others find they have life-altering injuries as a result of a Miami car crash. Major injuries can result in financial devastation, and that is on top of the emotional distress and physical discomfort.
When there is a life-altering injury, you need a professional to help you navigate the complexities of personal injury claims and lawsuits. A quality Miami personal injury lawyer helps their clients through each phase, including gathering evidence and investigating the accident.
While many car crashes end with property damage and the drivers able to walk away from the event, there are people who face incapacitating injuries. When this happens, the victim and their families have to make huge adjustments. Damage recovery is often needed.
Head Jolts and Traumatic Brain Injuries
The brain is protected by the skull, but when there is a blow to an individual's head or a sudden jolt, the brain can be damaged. This is possible during auto crashes as well as through assaults and sports injuries.
After a jolt or blow to the head, see a healthcare professional without delay. Any or all of the following could be indicators of brain damage.
Depression and anxiety
Loss of consciousness
Loss of sense of smell
Headaches, confusion, or disorientation
Noise sensitivity and buzzing or ringing in ears
Broken Ribs and Internal Organ Damage
Internal organ injuries can be life threatening. This is possible when there is a puncture to the abdomen or chest, possibly injuring an individual's liver, heart, lungs, or stomach. Also, organs can be damaged when broken ribs are present. Multiple surgeries may be needed if the body has been penetrated or there are broken bones near internal organs.
There are also times when a restraint, such as a seat belt, damages a person's internal organs because there is an extreme force to the organs as the restraint pushes against a body in the course of an accident. Seat belt syndrome can be fatal or carry life-altering impacts to a person's day-to-day existence.
If you or someone you love was injured in a Miami traffic collision, you should not forgo top medical care because you are concerned about the financial impact. Instead, connect with a skilled Miami personal injury lawyer to discuss damage recovery. It is possible all of your expenses will be covered when you have a legal professional on your side. When there are serious, life-altering injuries involved in a car crash, high settlement amounts may be possible. Share the details of your situation with an attorney to understand how much your case may be worth.
Do you find yourself trying to juggle the emotional distress and medical fees of a Florida car crash? Talk to the Miami personal injury attorneys at Spencer Morgan Law. Accident cases can be complex, a knowledgeable attorney is needed to navigate the complicated negotiations with insurance companies and legal professionals. Contact us today at 305-423-3800 to schedule your free consultation.