Indicators of Road Rage Drivers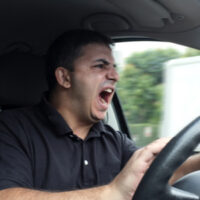 Everyone who drives can experience frustration or anger from time to time. It can happen if you are late for an appointment and are stuck behind a car driving slowly, for instance. Or maybe some cuts you off unexpectedly, almost causing a collision. But it is important to calm yourself to keep everyone safe. It is estimated that over half of fatal accidents involve some form of aggressive driving, which can be a result of experiencing feelings of road rage.
Understanding the indicators of road rage means you can recognize the signs in yourself and adjust your behavior and notice the signs in others and avoid them. Of course, part of what can make car accidents so traumatic is how sudden and unexpected they are. If you find yourself in a car crash and injured, you need a legal professional to help you navigate the complexities of securing financial compensation. A Miami car accident lawyer can help.
Signs of Aggressive Driving
When you are on the roads, take the safety precautions necessary to keep yourself and your passengers safe. Do not participate in the following risky behaviors and steer clear of other vehicles who are showing these accident risk factors.
Riding the bumper of car or tailgating
Erratic and unpredictable changes from lane to lane
Failing to follow traffic signals and signs
Speeding or racing other vehicles
Showing rude gestures or yelling rude words or phrases
Driving on medians or other improper places
Flashing lights, including inappropriate use of bright headlights
Not adjusting behavior in response to bad weather conditions
Accidents happen fast, avoid any driver who is behaving in a manner that increases the possibility of a Florida car wreck.
In order to reduce your likelihood of driving aggressively, reduce your stress on the roads. You can do this by giving yourself more time to reach a destination, so you won't be rushed. Many also find it helpful to remind themselves that there are times when you cannot change your circumstances on the road, if there is a hazard causing a traffic jam, for example.
If you find yourself in a circumstance where a driver is road raging at you, do not engage with them. Reactions and behaviors of retaliation can escalate dangers. Avoid eye contact and remove yourself from the situation. When risks and dangers escalate, call law enforcement.
Contact a Lawyer for Help
After an accident, see a medical professional to have your injuries addressed. Then, connect with a Miami car accident lawyer. When an aggressive driver's raging results in harm, a lawyer can guide you through the process of damage recovery. Lawyers have the experience and knowledge needed to help secure a full and complete compensation award.
Did a driver's road rage cause your Florida car accident? Talk to the Miami personal injury attorneys at Spencer Morgan Law. Accident cases can be complex, a knowledgeable attorney is needed to navigate the complicated negotiations with insurance companies and legal professionals. Contact us today at 305-423-3800 to schedule your free consultation.
Resource:
smorganlaw.com/speeding-miami-drivers-create-risks/
https://www.smorganlaw.com/speeding-miami-drivers-create-risks/