Miami Car Accidents and Traumatic Brain Injuries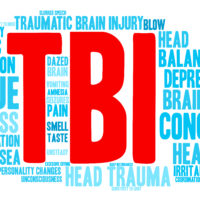 Car accidents can result in trauma, including head injuries. And when there is a severe head injury that impacts an individual's brain, there can be long-term health issues. Recovering from a traumatic injury can be a lifelong battle. Because of the level of care that is needed, the medical expenses connected to healing can be more than many families can afford.
Medical expenses for a traumatic brain injury can total millions of dollars. Legal representation is important when you are coping with life after a serious car accident. A Miami car accident lawyer can review and investigate your claim.
Many Specialists Are Needed for Brain Injuries
While the hospital bills and doctor fees from every injury type vary, there are injuries that result in higher medical bills than others. Traumatic brain injuries may have high expenses associated with the injury due to long-term effects. There are times when cognitive and motor functions are affected. Other car accident victims have issues with behavior or sensations. There are also times when all of these issues are present.
Because of the severity of the injury, a variety of specialists may be used on an individual's healing path including the following:
Traumatic brain injury specialists
Speech and language pathologists
Neuropsychologist
Neurologists
Physical therapists
Social workers
Rehabilitation nurses
Occupational therapists
Vocational therapists
Some of these treatments and expenses are paid out through an individual's insurance. But it is rare for insurance coverage to cover every expense and there may be high deductibles. When a severe injury is the result of a Florida car accident, a Miami car accident lawyer is needed to help a family navigate insurance settlements and possible legal action.
Noneconomic Damages and Brain Injury
When there is emotional pain and suffering, along with ongoing physical discomfort and stress, it may be possible to secure compensation for these noneconomic damages. Traumatic brain injuries can result in social, emotional and professional harm. While these are not tallied the same way hospital bills are, there is the possibility of securing a financial amount for these damages.
In complex cases, a jury trial may be the best way to secure maximum compensation. There are even times when the discussion of a trial leads to an insurance company offering a more generous amount. It is expensive to go to court. An insurance company likely wants to avoid additional expenses, if possible.
Even noneconomic damages can be settled through the negotiation process when an experienced lawyer is on your side. Then, if needed, your attorney can move the case to court if an appropriate amount is never offered. The court process can take longer, but it may be the best way to handle the large amount of medical and noneconomic damages that need to be settled.
Did someone you love sustain a traumatic brain injury in a Florida car accident? Talk to the Miami personal injury attorneys at Spencer Morgan Law. A knowledgeable attorney can help secure the compensation amount needed to handle the high expense of a severe injury. Contact us today at 305-423-3800 to schedule your free consultation.
https://www.smorganlaw.com/do-you-know-how-to-file-a-personal-injury-claim/