Do You Know How to File a Personal Injury Claim?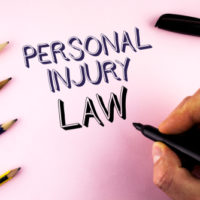 Because lawyers and court cases are often featured on television shows and movies, people may think they understand the process of filing a personal injury claim. But, while stories on television have to be resolved within an hour, a claim in real life can be complex with many moving parts.
When you talk to a Miami personal injury attorney, they can help you understand what to expect. Discuss your Florida incident with a lawyer to understand the process and the timeframe that might be necessary to achieve the settlement amount you deserve.
Even with Some Fault You Could Secure Compensation
Personal injury claims can be complex. Sometimes, there are varying levels of fault. In those instances, there is the possibility of one person being awarded part of a claim settlement. For instance, if a court decides a person is 30% at fault they may be awarded 70% of the compensation.
Because of the complexity of personal injury claims, having a lawyer on your side is important. Because things can change as well. When an unexpected turn happens in a case, legal professionals have the experience to know when and how to pivot.
Due to the possibility of changes, it is essential individuals filing a claim are honest with their lawyer each step of the way. When issues are not withheld, the attorney is able to understand the options available to their clients each step of the way.
Personal Injury Claims Are Not Always a Fast Process
How long a personal injury claim takes to settle depends on a variety of factors. Strong evidence can make a difference in shortening timelines. A Miami personal injury attorney can help gather documentation, but any provided documentation can make a difference, too.
Types of documentation that may be helpful:
Videos and pictures
Social media activity
Electronic messages, emails and text
Paperwork from insurance company
Medical bills
Once the documentation is in place there is a group of people who need to be informed and understand the claim. This group includes lawyers and their staffs, insurance claims adjusters, judges and court staff.
Acting without delay, seeing a doctor immediately after an incident and taking photos of any injuries, is important. Because documentation is part of a strong claim, gathering information along your path to healing is often the best way to secure compensation because the process can take time. Physical signs of injury may be healed before a case is completed, but photos and doctor reports can help to tell the story.
Are you planning to move forward with a personal injury claim? The law is complex and each case is unique, a knowledgeable personal injury lawyer can walk you through your options and let you know what to expect. Paying for medical bills and lost wages out of your own pocket is not necessary, even if you were partially at fault. The Miami personal injury attorneys at Spencer Morgan Law will fight for fair compensation. Contact us today at 305-423-3800 to schedule your free consultation.
https://www.smorganlaw.com/collecting-miami-witness-accounts-of-an-accident/