Miami Car Accidents and Pets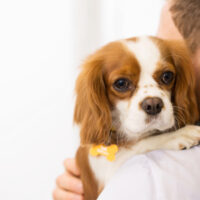 Pets are often in cars. Whether you work in a dog friendly environment or transport a cat to a friend's house, pet owners know that traveling with pets in cars is often a necessity. If there is a collision, and a pet is injured, you may be wondering who will pay for your pet's veterinary bills.
It is often possible to secure compensation for vet bills after a car collision. Talk to a Miami car accident lawyer to understand what options are available for you and your furry friend.
Whose Insurance Would Pay the Vet Bill?
Typically, when a compensation claim for an accident is being settled, the insurance company of the at-fault driver is who compensates individuals for personal injuries and any damage to property. Who is the at-fault driver is not always readily apparent. For this reason, if you take your pet to the vet after an accident and pay for an injury with your own money, be sure to keep receipts and vet summary reports for documentation purposes.
Sometimes, an individual will carry an insurance policy that includes pet coverage. If you were the at-fault driver and you have this type of policy, you would file the claim with your own insurance company.
Pets are considered personal property so if another driver was responsible for the collision their insurance will likely cover vet expenses after a Florida car accident. If your claim is complicated, be sure to reach out to a Miami car accident lawyer to help you secure compensation.
Steps to Take to Keep Pets Safe
There are always risks to being on the road. Even safe drivers can be involved in accidents. And when there are car crashes there is the possibility of injury to humans and their pets. There are a few steps animal lovers can take to help keep their pets safe.
Choose pet insurance. For some pet owners it is helpful to purchase a pet insurance policy before any health issues, including accident injuries. These policies can give pet owners peace of mind that vet bills will be covered if anything happens.
Teach calm behaviors. While not all animals can be trained to sit calmly in a safe area of an automobile, some animals can be taught. If this is not the case for you, crate your pet safely while driving.
Do not allow pets on driver's lap. When a dog is hyper or repeatedly jumps on a driver's lap, they are creating risks. While it is not illegal to have an animal moving freely in a vehicle, it can definitely create hazards for the driver, other motorists, and passengers in the vehicle.
Was a pet harmed when you were in a car accident? Talk to a knowledgeable personal injury lawyer to discuss your path to compensation. There may be compensation available for doctor bills, vehicle repairs, and lost wages. Our Miami car accident attorneys at Spencer Morgan Law will fight for fair compensation. Contact us today at 305-423-3800 to schedule your free consultation.
https://www.smorganlaw.com/child-car-seats-and-car-accidents/