Miami Accidents Involving Tractor-Trailers Are Serious and Dangerous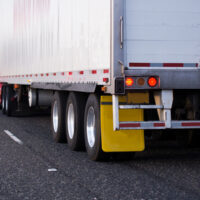 Recently, a tractor-trailer and a car collided in Miami and the crash resulted in the death of the driver of the car. As reported by the Miami Herald, the accident happened at Northwest 79th Street and 22nd Avenue. Commercial vehicles pose unique risks on the roads and highways of Florida.
Unfortunately, news reports of car drivers dying or receiving severe injuries when in an accident with commercial trucks is not rare. Accidents with tractor-trailers can be extremely dangerous. Sometimes referred to as semi trailers, big rigs are risky because of their extreme weight and size. Cars are vulnerable as big rigs can weigh 40,000-80,000 pounds each.
After a Florida car accident with a semi, talk to a Miami personal injury lawyer. You need a legal professional who has experience in large commercial truck accidents.
Crash Risks that Are Specific to Semis
Tractor-trailers do not move the same way passenger cars do, they have unique elements. Braking can be slow, for instance. While experienced truck drivers know how to bring a big rig to a full stop, it can be difficult to do so in the event of an unexpected change on the road. Plus, when crashes happen, they can be doubly dangerous when a commercial truck has explosive or flammable cargo in the trailer.
Reasons why commercial trucks may crash:
Trucks overturning due to improperly loaded cargo that causes weight shifts.
Fatigued drivers have delayed response times.
Cell phone use leads to distracted driving risks.
Rear-end crashes happen because of braking issues.
Drugged drivers have bad judgement.
Hazardous weather conditions make it difficult to control a semi.
Drivers who are inadequately trained or do not have enough experience.
Safely Driving with Tractor-Trailers On the Road
While there are always risks on the roads, there are things car drivers can do to help to avoid crashes with commercial trucks. These things include giving truck drivers extra room, alerting other motorists of your movements with turn signals, and staying out of the blind spots of semis.
Plus, as always, pay attention to the weather when driving. When the weather is bad, slow down and give every vehicle space, staying visible at all times with lights. Weight distribution is an issue for trucks, and bad weather can exacerbate any issue with unstable cargo.
A Miami personal injury lawyer can help when there is a crash involving large vehicles. A legal professional is important as truck cases can be very complex. Part of this is that trucking companies are well versed in accident claims, they or their insurance company may fight claims and attempt to reduce settlement amounts. When facing their decades of experience, it is essential to have your own knowledgeable legal team fighting for your rights.
Were you in a Florida crash with a semi truck? Talk to the Miami personal injury attorneys at Spencer Morgan Law. Truck accident cases are complex, a knowledgeable attorney is needed to navigate the complicated negotiations with trucking insurance companies. Contact us today at 305-423-3800 to schedule your free consultation.
Resource:
https://www.miamiherald.com/news/local/community/miami-dade/article7923942.html?fb_comment_id=879636305400889_879718952059291
https://www.smorganlaw.com/unique-dangers-for-tractor-trailer-accidents/